Trending:
Which drink is the most beneficial for the body: an expert's answer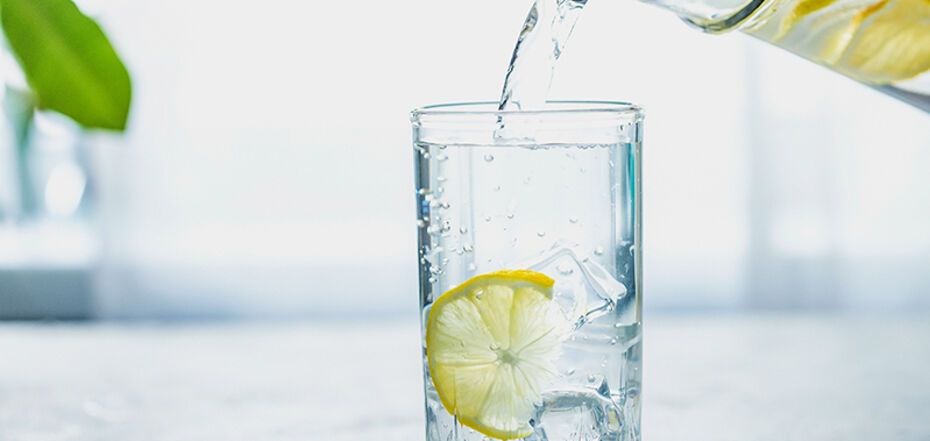 Water with lemon. Source: selecthealth.org
Water is something without which no living organism on the planet can exist. It is worth noting that the human body is made up of 50-86% water, 86% in a newborn and up to 50% in the elderly. Experts say that an adult's daily water requirement is 30-40 g per 1 kg of body weight. Approximately 40% of the body's daily water requirement is met with food, and the rest should be taken in the form of pure still drinking water. In summer, the volume should be increased to 2-2.5 liters.
Health Coach Daria shared on Instagram the benefits of water for the body and how much you should drink per day.
The expert claims that the best drink for our body is pure water.
"At least half of the daily amount of fluid our body needs should come from pure water," the expert explains.
How much water should you drink per day
"Out of the recommended 2 liters of fluid per day, at least 1 liter should be from pure water. You can add lemon or mint, berries for a flavor that doesn't add calories," the expert said.
What to do if you want juices and sweet, carbonated drinks
"If you want fruit or vegetable juices, it is recommended to limit them to 200-300 ml per day, because they contain more sugar, less fiber, and fewer nutrients than whole fruits and vegetables. As for sodas and energy drinks with sugar substitutes, I recommend consuming 200-400 ml per day If you want sweet sodas, energy drinks with added sugar, tonics, you should minimize them altogether, because they have the highest sugar content. If you like drinks from this category, try to gradually switch to drinks from the category above," the expert recommended.
OBOZ.UA also reported how to replace harmful sugar in coffee.