Trending:
Whether relatives are paid for goods and services: rules of etiquette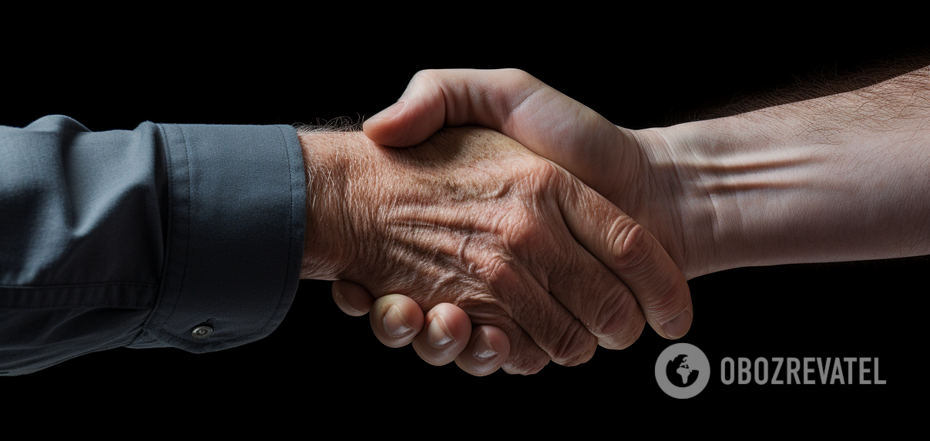 Etiquette will help you avoid unpleasant situations when discussing financial matters
Money is one of the most touchy subjects that etiquette experts advise you to avoid when talking to strangers. However, we have to interact with money every day, sometimes getting into quite delicate situations.
Fortunately, following the rules of etiquette helps to avoid conflicts and misunderstandings related to finances. OBOZREVATEL tells you about the main rules.
Do not discuss not only income but also expenses
Just make it a rule of thumb that the financial situation of other people does not concern you in any way. This means that you should not ask others not only about their income but also about their expenses. Don't rush to ask about the price of things or purchases - the person will tell you if they want to. This is especially impolite when you are communicating with a stranger. However, this rule goes both ways - keep your expenses a secret, too, no matter how much you want to brag about being able to afford something really expensive. You also have the right not to answer questions about your purchases.
Pay for everything, even with relatives
No matter how close you are to the people from whom you need a service, advice, or product, they also invest their time, energy, and professionalism. So, their work should be adequately compensated. Therefore, do not expect either free services or significant discounts. Also, try not to ask for a price reduction because you are close to each other. As a rule, relatives or friends offer it themselves. In this case, accept it with gratitude.
Consider your financial situation when making plans together
Going out to dinner with friends or going on a vacation together may sound like a great idea. But keep in mind that you and your friends probably have different incomes and can afford different kinds of entertainment. So discuss several options and settle on the one that suits everyone. As much as you would like to take your friends to your favorite restaurant, they may not be able to afford dinner there because they are renovating their new apartment, recently became parents, or one of them lost their job. In your leisure time together, put communication first, not the class of the place where you spend it.
Don't give financial advice, especially unsolicited advice
As we mentioned above, the topic of money is very sensitive and can touch on people's emotional triggers. Therefore, any financial advice that was not asked for may sound like a reproach or a lecture, even if you give it for the best reasons. Most likely, the person is well aware that it would be good for them to change jobs or raise prices for their services - you won't tell them anything new. But you can upset them very much. Therefore, share your opinion only if you are asked to do so. And even then, don't insist on being right.
Don't complain about your financial situation
You almost never know what the person across from you is going through. Perhaps his or her life situation is so catastrophic that your troubles are not comparable. Therefore, leave any complaints, especially financial ones, for your closest friends or relatives with whom you can share anything. And remember, you are also not obliged to listen to stories about other people's problems and have every right to defend your boundaries.
Earlier, OBOZREVATEL talked about 8 phrases to avoid when communicating with other people in order not to offend them.
Subscribe to OBOZREVATEL 's Telegram and Viber channels to keep up with the latest developments.