Trending:
Where not to take your phone: the risk is too great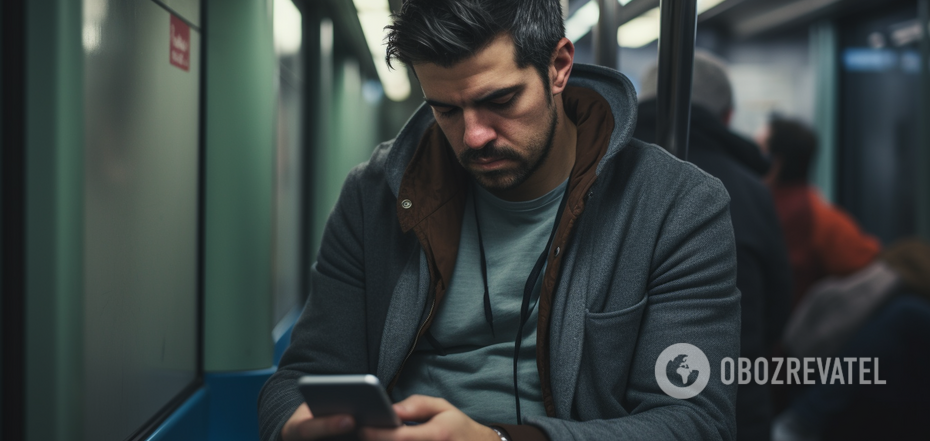 Where you can't use your phone
The smartphone has long been an indispensable everyday gadget, and we seem to know all the rules of use. Few people read instructions and operating rules anymore - when we buy a new phone, we just turn it on to test the functions as quickly as possible and figure out the nuances as we go along.
In fact, in some places, it's better not to use the phone to avoid breakdowns. OBOZREVATEL figured out where not to take your phone.
Restrooms
A trip to the restroom is considered complete only if you have a smartphone in your pocket. It's an ideal place for privacy, and your smartphone will help you spend your time with benefit.
In fact, this habit should be abandoned due to hygiene issues. The surface of a smartphone gets seriously dirty, especially after using toilet paper and pressing the drain button. Without washing our hands, we touch the screen with dirty palms again, spreading germs and bacteria.
Proctologists warn about another risk: getting carried away with an online game or watching a video, you can sit on the toilet longer and strain yourself a lot, which is dangerous for your health.
And finally, the most obvious: there is a risk of dropping your smartphone into the toilet.
Bathroom
Taking your smartphone to the bathroom is a tradition for many people. You can read a book, watch a movie, or scroll through a news feed while taking a bath.
Experts do not recommend taking your phone into the bath because of the high risk of getting your gadget into the water. Water is an enemy for smartphones. Do not use your gadget during hygiene procedures. This is dangerous not only for the phone but also for the person.
Rooms with high temperatures and high humidity
High temperatures have a negative impact on your smartphone. You need to protect your gadget from direct sunlight.
If the room is too hot, turn on a fan or air conditioner.
Earlier, OBOZREVATEL talked about a life hack for Android owners that will help them use a smartphone instead of a laptop webcam.
Subscribe to OBOZREVATEL 's Telegram and Viber channels to keep up with the latest developments.