Trending:
When to plant hyacinths: how to protect them from the cold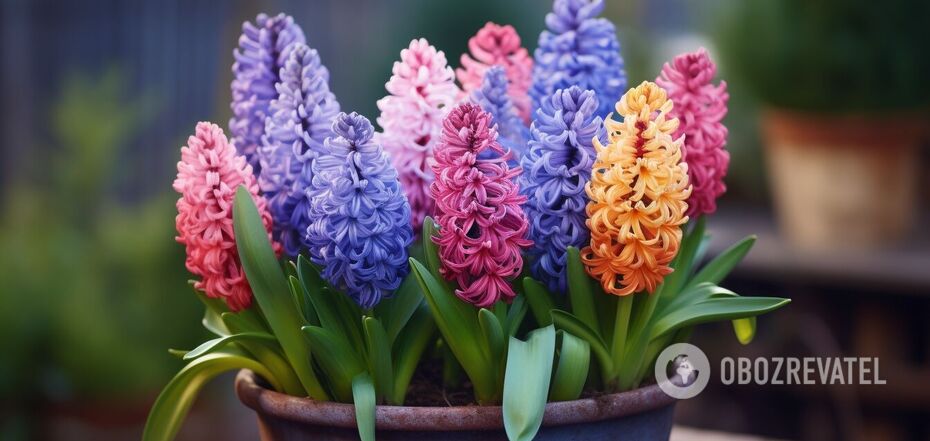 When to plant hyacinths
Hyacinths are beautiful and fragrant flowers that adorn our yard in early spring. Therefore, they should be planted in September or early October, the main thing is to be in time before the first frost.
Roughly choose the period 3-4 weeks before the weather conditions change, but remember that planting too early can negatively affect the flowering of the plant. OBOZREVATEL has found effective tips to help you plant hyacinths properly and protect them from the cold.
Location
Hyacinth needs an annual change of site because it affects its flowering. The ground must also be prepared. Dig up the soil and loosen it with sand and peat.
Hyacinths
Hyacinth bulbs should be 4-6 centimeters in size and undamaged. Small bulbs are best avoided because they will not provide abundant flowering. Soak them in a solution of potassium permanganate or fungicide for three minutes before planting.
The beds
The distance between the beds should be at least 25 centimeters, and the depth depends on the size of the bulb. Keep the distance between hyacinths at least 15 centimeters. You can also put sand and ash on the bottom of the beds to protect the flowers from diseases and pests.
It takes a month for the bulbs to take root well in the ground. Therefore, if you plant hyacinths late, you need to protect them from frost to create favorable conditions for development.
To do this, make a shelter for the flowers. Use dry leaves, straw or agrotextiles. Cover the plant with a film on top to protect it from excessive rainfall and sudden changes in temperature. This will be enough for proper and safe insulation.
Earlier, OBOZREVATEL told you how to properly cover grapes for the winter and what materials to use.
Subscribe to OBOZREVATEL 's Telegram and Viber channels to keep up with the latest developments.