Trending:
What's going on in Lutsk: is it worth planning a trip to the city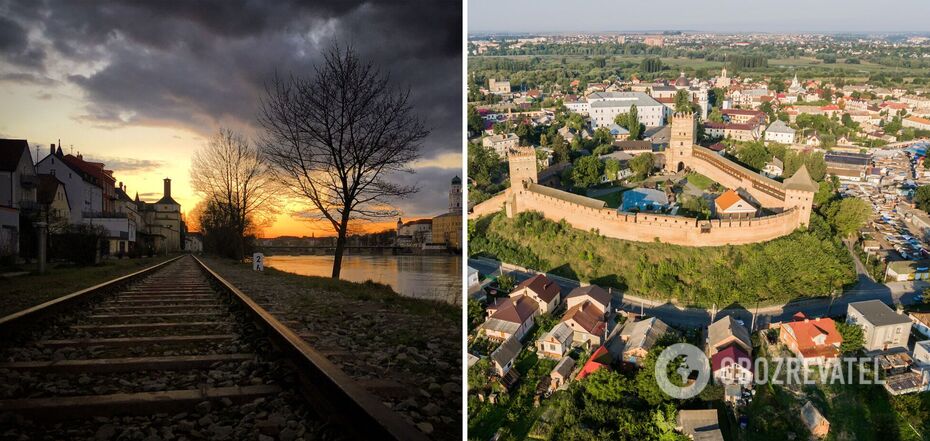 What to see in Lutsk
The "heart" of the Volyn region was built around 1000. It is considered one of the oldest cities in Ukraine. For comparison, Lviv was founded around 1231-1235. Of course, such an ancient area has many interesting locations.
Lutsk combines a medieval atmosphere, natural unspoiledness, and modern locations. According to 2015, it became the most Ukrainian-speaking city in Ukraine. More than 97% of local residents spoke only their native language. In 2017, it ranked third with a score of 92%. But the fact remains that this regional center preserves our history and culture.
Even if you only have one day, there is plenty to do in Lutsk.
The old town
The most interesting locations are located in this neighborhood. It is here that you will be transported back thousands of years and plunge into the past. Where the princes lived, who defended their lands and turned them into a progressive European center.
Lutheran church
This monument is a reminder of the German colonization of Volyn in the XIX-XX centuries.
The church was built in the neo-Gothic style. It used to be the main center of the Lutheran community, but now the shrine belongs to Baptists. It is now an architectural monument and a fairly recognizable place in Lutsk.
Lubart's Castle
Of course, we should start with the most famous tourist location. However, you will have already noticed it after passing the previous attraction. The majestic, ancient building is one of the oldest and best preserved in Ukraine. In 2011, it took first place in the All-Ukrainian competition "Seven Wonders of Ukraine: Castles, Palaces, Fortresses". The bastion is also depicted on the 200-hryvnia banknote.
Its history dates back to the XIV century, and the citadel itself consists of three towers: Styrova, Vladyna, and Vyzna. According to theory, they symbolize faith, hope, and love. According to another version, they personify the triune God: Father, Son, and Holy Spirit.
Behind the ancient walls there are several museum exhibitions: an exhibition of bells, castle weapons, an art museum, and a dungeon where you can see the foundation of the Church of St. John the Divine and an exhibition of ancient tiles and bricks. And be sure to climb the Entrance Tower: you won't see such a magnificent panorama of Lutsk from any other place!
The Cathedral Church of the Holy Apostles Peter and Paul
Right across from Lubart's Castle is a Roman Catholic cathedral. It was designed by Italian architect Giacomo Briano in 1639. He made sure that the walls of the church combined several styles: elements of the Renaissance, Baroque, and Classicism. Inside you will find many unique sculptures, columns and ancient icons.
However, the temple is famous not only for its age and unique appearance, but also for the mystery that travelers love so much. The fact is that it has four dungeons with labyrinths, two of which are open to the public. There you will see an ancient chapel, paintings, tombs with real human bones, and a well where tourists throw coins. By the way, it will be more interesting with a guided tour - you can book it right on the spot.
Record long house
Did you know that Lutsk is home to the longest residential building in the world? It was built in 1968-1980, and from a bird's eye view it resembles the shape of a honeycomb and creates an architectural ensemble 2 kilometers long and 775 meters wide. The building has 88 entrances! In short, this is another point that may be of interest to lovers of various unusual buildings.
Korsak Art Museum
The museum features over 800 art objects by Ukrainian artists. In addition, the institution regularly hosts art events, has two cinema halls, a library of fiction, a cafe, and a shop with reproductions and souvenirs, so you won't fail to find something interesting.
Holy Trinity Cathedral
Another crucial shrine for the city. The church was built in 1755 in the Baroque style. As soon as the work on its creation was completed, people "fell in love" with its grandeur and beauty. Today, nothing has changed: it adorns Lutsk like a rose garden growing on the church grounds.
Unfortunately, you won't see these flowers in the fall, but a huge iconostasis and amazing paintings greet visitors in the building itself. The atmosphere seems to be whispering: put everything on hold, exhale, hear what your heart is telling you, and enjoy the gracious silence without the daily bustle of people.
Holovan House
Or "House with Chimeras" as it is called by the locals and some guidebooks. The house of the local sculptor Mykola is very unusual, as it is made of about 500 statues in different styles: from antiquity to baroque. They are just everywhere: on its territory, facades and roof. It seems that animals, mythical creatures, saints, and other unusual inhabitants of this creative planet have settled here.
Throughout his life, Mykola Holovan continued to work and constantly improved what he had started. He could often be seen at work, and he did not mind visitors at all. On the contrary, he was happy to tell the story of his artistic creation, reveal various mysterious facts, and even give tours.
Museum of technical progress
An overdose of nostalgia is guaranteed. It will be interesting for any generation, because everyone will notice something familiar: from old counting machines, radios, and cell phones from the 2000s to modern robots. Here you can trace how various inventions have changed the world.
Lutsk Venice
Let's add a little romance to your trip, because in the central park named after Lesya Ukrainka there is an incredibly beautiful pond. Here you can book a walk along the Styr River on a boat that resembles a gondola. Or you can just come to the coast, take a hot tea or coffee and enjoy the sunset.
Earlier, OBOZREVATEL told you where to relax in Ukraine.
Only verified information is available on the Obozrevatel Telegram channel and Viber. Don't fall for fakes!