Trending:
"We beat the Americans thanks to Putin": Russian Olympic champion embarrassed himself by lying about another Russian "breakthrough"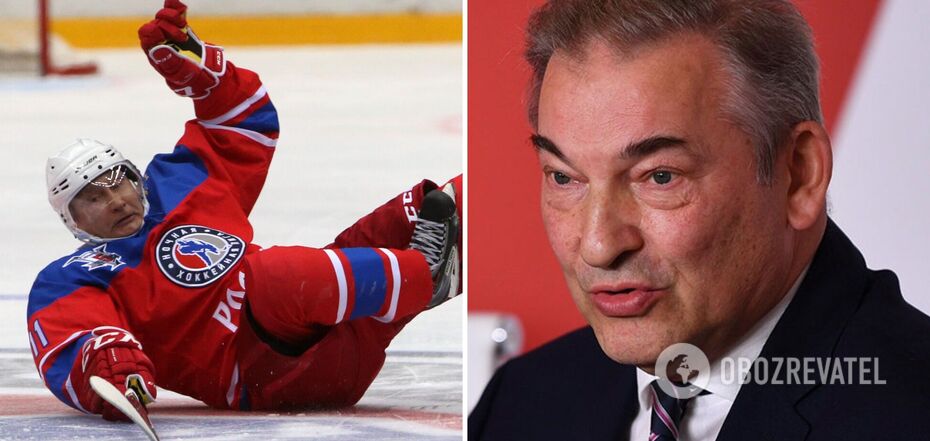 Tretiak speaks out about Russian hockey
Olympic champion Vladislav Tretiak bent over backwards to Kremlin dictator Vladimir Putin, thanking him for building hockey rinks across the country. The president of the Russian National Federation also lied about Russia being ahead of the United States in terms of the number of ice rinks per capita. Fans caught him in a lie.
"I kept giving the example that Canada has built 3,000 ice rinks, America 1,900, and Finland 270... And we are losing everywhere per capita. But now we have beaten the Americans. When I came in 2006, we had 145 skating rinks. And today we have 800. I am very grateful to our president, government, and the Ministry of Sports," Tretiak said in a commentary to the Match TV propaganda channel.
Readers of the Sports.ru portal caught the former hockey player having big problems with arithmetic. Fans also advised him to get on with his business and not engage in constant "competitions" with the United States that they don't even know about.
"The population of the United States is 330 million. The number of ice rinks is 1,900. One skating rink per 174 thousand people. The population of Russia is 145 million. The number of rinks is 800. In total, one rink per 181 thousand people. And who beat whom?", "Do they know that the Americans didn't engage in this competition?", "Victory after victory, breakthrough after breakthrough!", "Canada has more than 2,500, and Finland has 250 with the five-million population", "Is Tretiak sure that not a single ice rink has been built in America since 2006 and that we have beaten them?" people write in the comments.
As OBOZ.UA previously reported, Kremlin dictator Vladimir Putin accused the International Olympic Committee (IOC) of "ethnic discrimination" against Russians.
Only verified information is available on OBOZ.UA Telegram and Viber. Do not fall for fakes!