Trending:
Vadim Tsyhanov found an absurd "reason" for the war in Ukraine: Bakhmut is New Jerusalem, there is a cleansing of the territory for Jews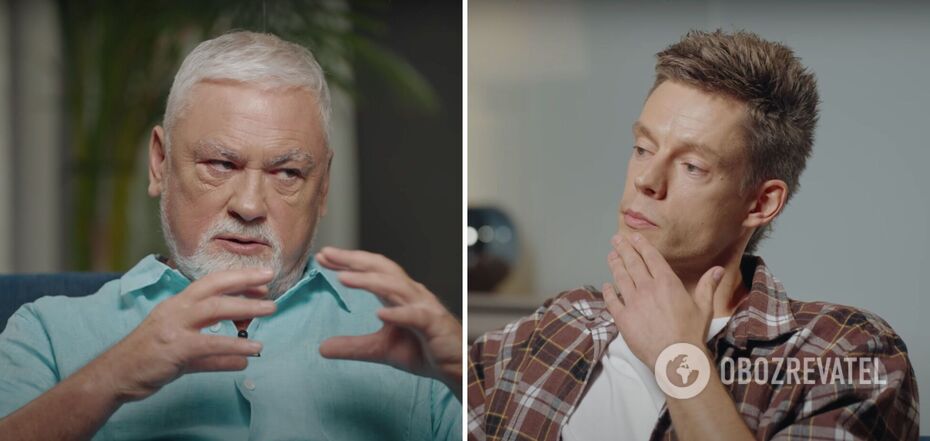 Vadim Tsyhanov found an absurd ''reason'' for the war in Ukraine: Bakhmut is New Jerusalem, there is a cleansing of the territory for Jews
Russian poet and producer Vadim Tsyganov , who previously spoke about "satanists and reptilians" in Ukraine, has radically changed his opinion about the war. While the Tsyganovs used to support the propaganda about the "liberation special operation," they are now convinced that the international community forced the leaders of Ukraine and Russia to start a war in order to destroy Bakhmut and build a new Jerusalem for Jews.
Tsyhanov shared this ridiculous theory on Yuriy Dud's YouTube channel with the support of his singer wife, The "oppositionist" himself was frankly shocked by the words of his crazy interlocutors (to see photos and videos, scroll to the bottom of the page) .
Tsyhanov, who calls the occupied parts of Ukraine "Novorossiya," revealed the global plan of abstract world leaders. According to him, Israel can no longer accommodate all Jews, so the world community decided to find a new place for them.
After a long time of choosing the most Israel-like place in the world, they decided that emigrants would be delighted with the ruins of Bakhmut. Tsyhanov is convinced that in order to build a "new Jerusalem," they decided to demolish old Ukrainian buildings, and "war is the cheapest way" to do so.
Tsyhanov continued that since there is a global conspiracy, Presidents Volodymyr Zelenskyy and Volodymyr Putin do not decide anything, and "the Ukrainian leader can appear anywhere in the world without fear." The question why do the Russian dictator comes out of his bunker only on holidays remains unclear.
"To do this, we need to clear the territory. The largest synagogue is in Dnipro. This is a global agreement in the world community. This is happening now, but the Lord will intervene, and everything will be different. This is a temporary human history. Not only the people need to repent, but also the leadership," the propagandist, who had previously sung odes to Putin, changed his rhetoric.
Tsyhanov added that "we are all pawns of the world leadership, including the Russian dictator."
Earlier, OBOZ.UA wrote that the traitor of Ukraine, producer Bardash, has become active in Russia. He still has delusions about "Nazis" and the occupation of Ukraine in his head. Read more about the star's sick fantasies here.
Only verified information is available on our Telegram channel OBOZ.UA and Viber. Do not fall for fakes!