Trending:
Train so I can see you: what sportswear and shoes say about a person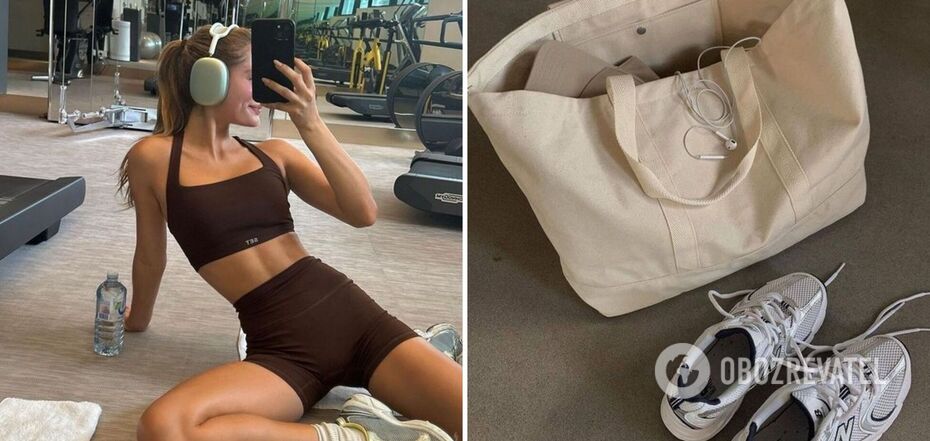 What can a sports outfit say about a person in the gym?
Sportswear has long been a part of our everyday looks. The fashion world prefers not only luxury and flamboyance, but also comfort, so nowadays it is not uncommon to see hoodies, baseball caps, sweatpants and leggings on fashionistas in the city. What can we say about shoes: sneakers are an indispensable part of every woman's wardrobe.
However, we pay special attention to clothes for the gym. A cute suit or new sneakers can be a motivation to go to class and make you feel not only comfortable but also confident. Experts from the New York Post found out what your sportswear says about you.
Sportswear
Showing up to the gym in a tracksuit lets everyone know that you're not just a fashionista on a workout - you're there to actually work out.
"If I see someone in a full Adidas or Kappa tracksuit or something like that, I'm going to think they're an athlete who goes for a run every morning and is very serious about training," says Ari Serrano, 30, a designer and host of What New York Wears.
He noted that he has noticed a distinct increase in the number of people wearing tracksuits and windbreakers in bright colors reminiscent of the 1980s, as if everyone had just finished shooting a workout video from that time.
T-shirt, basketball shorts and a duffel bag
If you're wearing a worn-out T-shirt with a soccer team symbol on it and a pair of worn-out basketball shorts, and your duffel bag is being pulled up by its drawstrings, you might be planning to do something more relaxed than workout.
"I think this is the outfit for the old traditional gym..." Serrano joked.
Ski mask
Although the requirement to wear masks has been lifted, some people still follow this practice even during training.
But if you pop into the park, you'll probably see a few runners - usually men - jogging past in tight, all-black attire with a Nike ski mask covering most of their face.
"It looks like they're going to rob something, but it's really just part of the costume," Serrano says. "These people take their health extremely seriously."
Sports kit and headphones
After walking around the gym in their most fashionable outfit, consisting of a top and leggings, Nike socks and brightly colored sneakers, while having a business conversation through their Apple Airpods Max headphones, they are finally ready to get down to business.
"They don't have a lot of time, and they just walked in really quickly, ignoring everyone who went to the gym and did a workout right before the meeting, not during," Serrano suggests.
Sneakers
"Shoes are the biggest signal when someone doesn't know what they're doing," said certified trainer Jess Paris, noting that the wrong shoes can lead to injury. "If they're wearing Converse or Nike Air Force One, it means they don't really know what they're doing.
The fitness trainer explained that many popular sneakers are designed for leisure, not for real workouts, although fashion influencers promote them on their social media.
Earlier, OBOZREVATEL wrote about how the ugliest shoes became a megabrand: they are adored by Hilary Swank, Emily Ratakovsky, Reese Witherspoon, and other stars.
Only verified information is available on our Obozrevatel Telegram channel and Viber. Don't fall for fakes!