Trending:
Total tastelessness: 5 worst-dressed celebrities of all time. Photo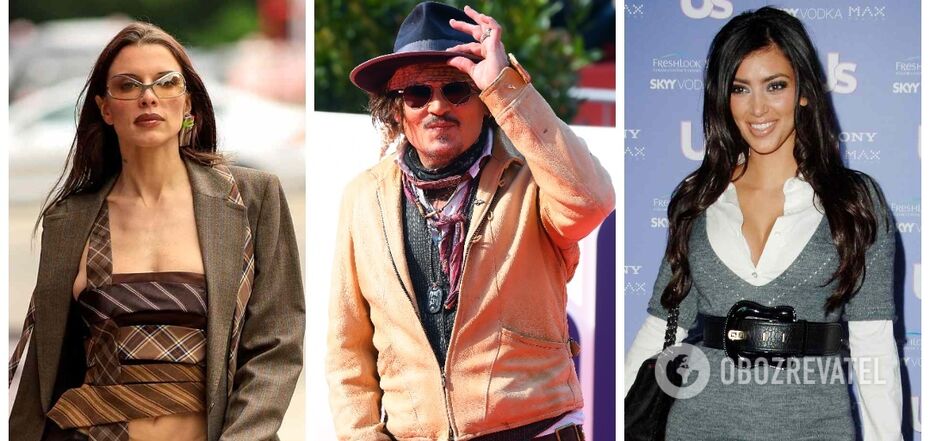 Stars who are constantly criticized for their terrible style of dress.
If a person doesn't know how to style things, then even expensive clothes will look funny and strange on them. That's why it's important to follow trends and be aware of what stylists advise you to wear. Some stars ignore fashion and decide to trust their own creativity. As a result, their looks raise more questions than admiration.
Which celebrity can definitely not be considered a fashion role model? Find out in the OBOZREVATEL article.
1. Paris Hilton
American fashion model, actress, and singer Paris Hilton was famous for her overly glamorous style at the beginning of her career. She wore things in pink, with fur and lots of sparkles. And yes, she also had a tiny dog in her purse. The star loved to wear velvet tracksuits, low-rise jeans decorated with chains, and denim suits. Nowadays, Paris' style of dress hasn't changed much.
The celebrity herself believes that her worst look was the one she showed at Sundance in 2001. Back then, she wore a Patricia Field tulle dress, a white bomber jacket, and a red hat. "It was the worst outfit I've ever worn in my life," she told Yahoo.
2. Kim Kardashian
American television star and model Kim Kardashian often shocks the public with her outlandish outfits. In 2006, she wore a silhouette knit dress, a blouse, and a wide belt. She completed her look with high boots. In 2014, Kim appeared at the Spice Market event in a latex dress that outlined the curves of her body too much and looked rather vulgar.
Almost every appearance of a celebrity becomes a cause for discussion online. It is either a part of her PR or the star hasn't really learned how to create looks correctly yet.
3. Julia Fox
The Italian-born American actress and model Julia Fox is known for her rather eclectic approach to style (a mechanical combination of organically incompatible elements borrowed from opposite concepts in one look). She wears latex clothes, dresses with deep slits, high boots, and long gloves. For example, she wore a small black dress with a neckline that exposed half of her bra and thighs at the Independent Spirit Awards in 2022.
4. Johnny Depp
American actor, producer, and director Johnny Depp's style resembles a man stuck in the past. Although he is a talented actor, he is not a fashion icon at all. Johnny wears scarves and sunglasses indoors, as well as a lot of jewelry. His aesthetic is so infamous that it prompted The Onion to write an article titled "Johnny Depp is now completely made of scarves and bracelets." For example, in 2015, Depp wore a poorly tailored suit with suede creepers and a lot of accessories at the premiere of the movie Black Mass.
5. Adam Sandler
American comedian and actor Adam Sandler rarely wears classic suits, although he has a lot of them. "I would like to dress better. I have clothes... My wife bought me a bunch of things. They're just a little too small. I'm just in such a bad mood when they're tight," Adam admitted on Jimmy Kimmel Live.
The comedian prefers baggy clothes because they are as comfortable as possible. And this is in stark contrast to the luxurious outfits of his colleagues. For example, Jennifer Aniston wore a sparkling designer dress and chic stiletto heels at the premiere of "Murder Mystery 2", while Sandler appeared in a Knicks hoodie and sneakers. Not everyone likes the actor's style. But in 2021, Vogue called him "the unofficial ambassador of pandemic style," praising his desire for comfort.
Earlier, OBOZREVATEL wrote about the top 5 most stylish first ladies in history.
Only verified information is available on Obozrevatel Telegram and Viber. Don't fall for fakes!