Trending:
Top 7 Halloween movies that will make your blood run cold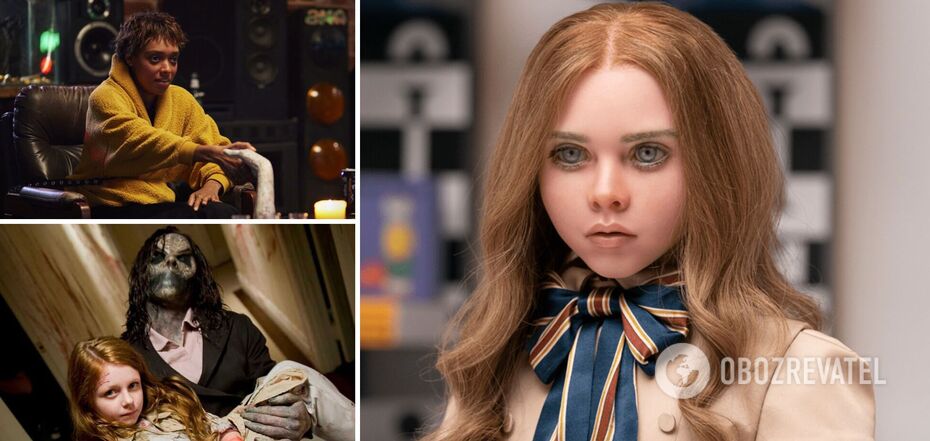 Movies for Halloween 2023.
One of the easiest ways to feel the eerie atmosphere of Halloween is to watch a movie. Some movies will make you want to sleep with the lights on because you'll see ghosts, mystical creatures with knives, skeletons, or other things among the shadows and silhouettes in the dark.
Thus, take a blanket (to hide under) and your friends (to scream together at what you see on the screen), and get ready to be scared. We offer you the top 10 horror movies for an "uncozy" evening. Read more in the OBOZ.UA article.
1. Smile (2022)
Director: Parker Finn
The plot. Dr. Rose Cotter is about to go home, but before she does, she has to see her insane patient Laura. During the session, the girl says that she is being chased by "something" that hides behind sinister smiles. Then she smiles and slits her throat, which frightens Rose. In a few days, the doctor begins to understand what Laura is telling her about and what is that phenomenon.
2. Talk to Me (2022)
Directors: Danny Philippou, Michael Philippou
The plot. A group of teenagers organize a séance and learn how to summon spirits with their embalmed hands. They are delighted with the new "fun", but suddenly one of them, Mia, goes too far: she tries to contact the other world again and again. This turns into a nightmare for all the participants of the session.
3. M3GAN (2023)
Director: Gerard Johnstone
The plot. A high-tech toy company creates a doll called M3GAN, whose direct duty is to save a child from loneliness and protect her from harm (physical and emotional) in every way possible. The robot quickly becomes a great friend for a girl who has lost her parents. The system malfunctions: an innocent toy turns into an uncontrollable killing machine.
4. The Barbarian (2022)
Director: Zach Cregger
The plot. Tess has booked one of Detroit's country houses. When she arrives, she finds out that another person has booked the place, a young man. As it was getting dark outside, she decided to stay. At night, she heard a noise. She left the room and tried to find the guy... Then she learned about the terrible secret of the house. Will Tess be able to get out?
5. Split (2017)
Director: M. Night Shyamalan
The plot. Kevin suffers from a mental disorder as more than 23 different personalities "live" in him: from a prim fashion worlder to an old diva. One of the personalities forces him to kidnap and hold three young girls captive. Provided that Kevin does not awaken the Beast, his victims can still be rescued.
6. Platform (2019)
Director: Galder Gastelu-Urrutia
The plot. A giant prison. Criminals are kept on different levels and food is delivered to them via a platform. The prisoners at the top eat their hearts out, and the lower levels get what's left over from the upper levels. Every month, people are assigned to a new level at random, and they are allowed to take only one item with them. Rebellion is inevitable under such a system.
7. Sinister (2012)
Director: Scott Derrickson
The plot. Writer Allison Oswalt and his family move into a new house where the previous residents were murdered. The man writes mysteries, so he hopes that the real crime scene will inspire him to write a bestseller. He started sorting through the attic and found some movies that showed gruesome murders. Ellison was struck by the fact that all the short stories were united by the same masked figure.
Earlier, OBOZ.UA wrote a top 10 list of Stephen King's favorite horror stories.
Only verified information is available on OBOZ.UA Telegram and Viber. Do not fall for fakes!