Trending:
"Time traveler" predicted the discovery of a "mirror" Earth and the fall of a meteor with aliens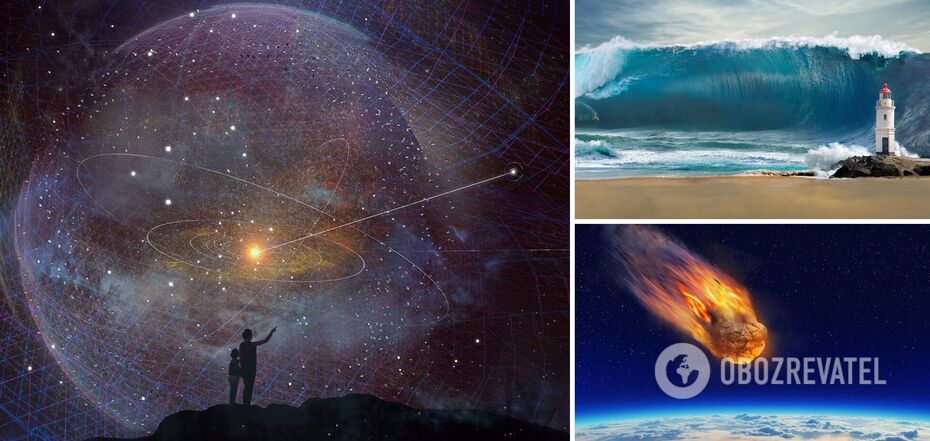 Unpleasant surprises from space and the sea await earthlings
Scientists are puzzling over what kind of threat could be fatal to the Earth. Meanwhile, a viral video appeared on social media, the author of which presented his version of future events.
A TikTok user under the nickname Radianttimetraveler posted a video in which he called himself a time traveler who came from 2671 and warned of five key events in human history that will take place in the coming months. Among them are the discovery of the Earth's "mirror" and the fall of a meteor with aliens. To watch the video, scroll down to the bottom of the page.
The user, who calls himself Eno Alaric, suggests memorizing the following dates:
November 30, 2022 - the James Webb Space Telescope will discover a planet that is a mirror image of Earth.
December 8, 2022 - a large meteor containing new types of metals and alien species will hit the Earth.
February 6, 2023 - a group of 4 teenagers will find ancient ruins and discover a device that opens a wormhole to other galaxies.
March 23, 2023 - a group of scientists exploring the Mariana Trench will find ancient species of living organisms.
May 15, 2023 - a mega tsunami almost 230 meters high will hit the west coast of the United States, mainly affecting San Francisco.
Despite the confidence with which the author presented his predictions, not everyone believed his words. "Only the predictions from The Simpsons have come true so far," wrote one user. "Yeah, and only on the second Tuesday of next week can McDonald's ice cream machines start working," another joked. "Source: trust me, bro," said a third.
Some suggested that the author of the video guess who would win this year's World Cup or what his subscriber would eat for breakfast tomorrow. Commentators also found it suspicious that five such significant events would take place in the space of just six months.
As OBOZREVATEL wrote, this is not the first prediction from alleged time travelers to appear on TikTok. This summer, another social media user predicted the discovery of a planet called Azava, whose inhabitants would be hostile to humans. According to him, this should happen in January next year.