Trending:
Three zodiac signs will meet a special person in October: horoscope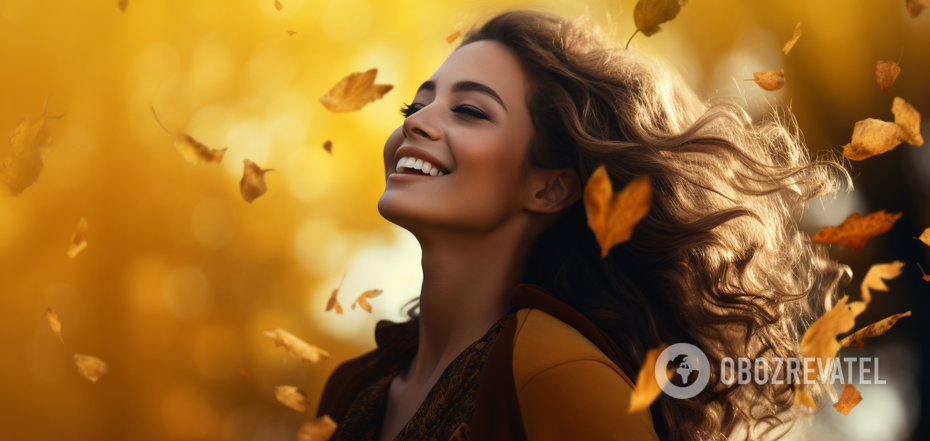 Gemini, Cancer and Capricorn are in for a real romantic revelation
Even in such difficult months as this October, the stars do not leave us without their blessing. Love is still among us. People find it even in hopeless circumstances.
Astrologers have named three signs to whom the feeling can come this month. Find out if you're the lucky one.
Gemini
You want to find a partner who is willing to share the burdens of life with you. However, you don't want a friend, you want a loved one. In your daily life, you go through a series of difficult commitments that you face alone. The feeling of loneliness is unacceptable to your open-minded nature, and the constant absence of a partner makes you depressed. You want to change this state, even though you don't feel overwhelmingly enthusiastic about romantic commitment. And this internal conflict is taking up your resources.
You may wonder if a relationship is really about you, especially if it requires constant attention and endless conversations. There are times when you want peace and solitude. And now is one of those times. Even if you're already in a relationship, you feel the urgent need to temporarily remove yourself from emotional difficulties and seek solace in your personal space. Instead of viewing this desire to distance yourself as a negative point, think of it as an indication that you are attuned to your own needs. Inform your partner and you'll be surprised at how much understanding you get. If you listen to your heart and respect your needs, you will emerge from this phase as a stronger and happier person and, very likely, with a new and happy love.
Cancer
Although the power of love has an undeniable appeal to you by nature, you are now focused on your personal goals and creating space for yourself. The concept of freedom has always been an integral part of your life and you need to continue to be guided by it on your journey. While you may not want to be single, it is important to maintain your individuality. Your personality blossoms when you are free to express yourself as you wish, without being shamed by the expectations of your loved ones and society. Embrace this characteristic and accept that now is the time to break free from addictions, allowing you to explore life on your own terms, with love being only one aspect of your journey.
Even though you are single now, you have created a dynamic that allows you to sustain multiple types of relationships. However, you find yourself in a situation where you lack happiness and fulfillment. Freedom from commitment promises unprecedented freedom to explore the world and expand your horizons. It's time to accept the reality: yes, you are single now, but that doesn't diminish the value and vitality of your personality. Think about the fact that loneliness doesn't mean drama, but it does offer many opportunities. Give this idea a chance and accept that reality is not as bleak as it may seem.
Capricorn
As the month progresses, you'll become more and more aware of the need to part ways with your romantic partner for a while. This doesn't mean you want to be alone or end the relationship; it rather signals that you need more personal space and solitude. It is likely that your partner will also sense this need and support you. You may feel the urge to withdraw into yourself or create some detachment to find peace and relaxation. While you realize that spending a lot of time alone is not ideal, you will see the potential benefits that can come from this temporary separation. By taking this break, you and your partner will open the door to personal growth and deepen your connection.
For those who are currently single, this month will bring a slight shift in your outlook. As a person who has always valued independence, you have never hesitated to put an end to a romantic relationship or take a break. Now, however, you feel a distinct change taking place within you, which is a desire to no longer be alone, seeking companionship and emotional balance. The thought of being alone without mutual support and intimacy in your relationships is disturbing. This month encourages you to express your desire for intimacy and connection.
During this period, you may meet people who try to impress others through superficial displays of wealth or appearance. It is very important that you discern the true nature of these superficial traits. Although the idea of relationships is of great value to you, you realize that real relationships require compromise and should not be taken lightly. The desire to be in a full partnership may bring moments of anxiety, but it is important to avoid rushing into anything, especially self-compulsion. Listen carefully to your intuition and allow things to develop naturally and at your own pace. True love and friendships will come when the time is right.
Earlier, OBOZREVATEL shared what signs are waiting for disappointments in the first week of October.
Subscribe to OBOZREVATEL on Telegram and Viber to keep up with the latest news