Trending:
Three Ukrainian comedies were released on Netflix at once: what is known about the films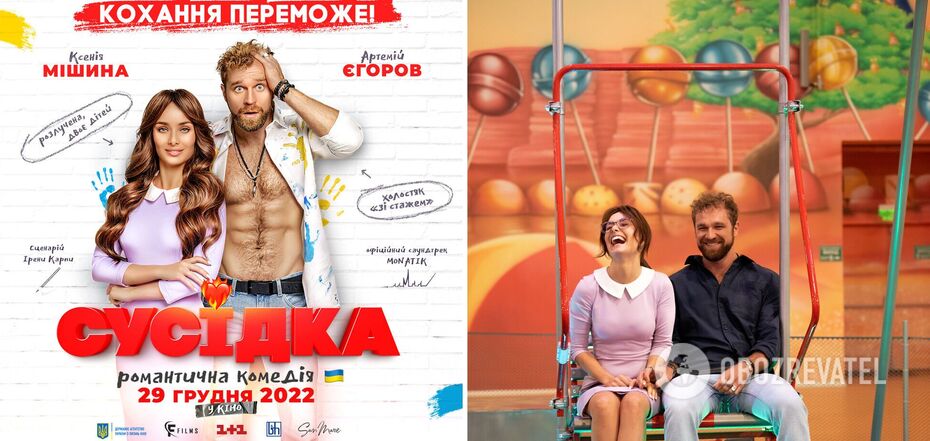 Three Ukrainian comedies were released on Netflix at once: what is known about the films
On July 12, the romantic comedy The Neighborhood, which has been successfully released in Ukraine since December 29, 2022, became available on the global streaming platform Netflix.
"Neighbor" is a classic rom-com full of juicy Ukrainian humor from screenwriter Irena Karpa, as well as lyrical moments aptly played by Ksenia Mishina and Artemiy Yegorov. The plot is based on a stunning story of a relationship between an irresponsible bachelor who is ready for any adventure for fun, and a sensible music teacher, a single mother who puts family values and children first in her life. The characters were faithful to their principles until a fateful turn of events that dramatically changed their lives.
"I would like to emphasize the importance of providing licensed high-quality Ukrainian-language content for Ukrainians who are forced to temporarily stay outside of Ukraine. We hope that Neighbor will give a pleasant viewing experience and live spoken Ukrainian language on Netflix," commented Andriy Nogin, CEO and co-founder of F Films.
Since May, other comedy film projects by F Films, namely Swingers and Swingers 2, which were once hits of the Ukrainian box office and TV broadcasting, have been available on the world's largest streaming platform!
According to the plot of the movie Swingers, three couples who have been absorbed by everyday life and routine duties, and whose passion in their relationships has noticeably weakened, want to renew their feelings in an unusual way.
What will happen if fate gives them a chance to get what they want for a while?
"We are proud that after a successful national distribution, all 3 of our comedies are now available to Netflix viewers. It is very inspiring that Ukrainian films are starting to conquer global platforms and enter the international market. We will continue to hit this rock," said Olesia Nogina, producer and co-founder of F Films.
Now, the legendary Ukrainian comedies by F Films are available in 19 countries of Eastern and Central Europe, and everyone can watch them on Netflix.