Trending:
"They are disgusted too": another country refused to play with the Russian national soccer team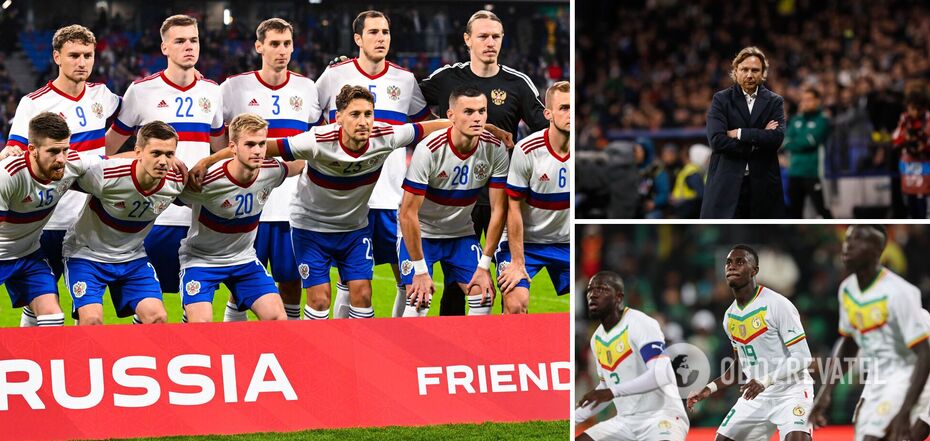 The match was first reported by the Russian media
The Senegalese Football Federation has denied that it plans to play a match with the Russian national team in the near future. Earlier, the Russian media published the news that Senegal wants to play with Valery Karpov's team during the November break for national team games.
"We know nothing about our national team playing a friendly with Russia next year. We do not understand where this news comes from, but we cannot confirm this information. We don't have any news about the Senegalese and Russian senior teams' match in 2024," Kara Thioune, head of the Senegalese Football Federation's press service, told sport24.
Thioune only confirmed that the U-17 national teams of Russia and Senegal met on October 24. The game took place in Antalya.
The news of the refusal to deal with representatives of the aggressor country provoked hysteria among Russian fans.
"No, there's no point in doing anything about Senegal. We need to pollinate our super tournament. The championship of the multipolar world. Belarus, Uzbekistan, Tajikistan, Kyrgyzstan, Turkmenistan. North Korea and Eswatini are honorary invited participants. The winners will receive a reward comparable to winning the World Cup. The electorate will approve," users mock.
Fans call it a humiliation for the Russian Football Union (RFU) officials.
"What a disgrace. They didn't even let us dream of a match with a great opponent," "Imaging running a country so that even Africans are ashamed to get involved," "Sh*t, even Senegal is disgusted..." they lach out in the comments.
As reported by OBOZ.UA, the Russian national football team has once again become a laughingstock on the Internet for its search for sparring partners for friendly matches. According to journalists, Valery Karpin's team is likely to play with representatives of Zanzibar next year.
Earlier, Guinea's national football team announced that it was ready to play Russia in 2024, which caused a hysterical reaction from Russian fans.
Only verified information is available on our Telegram OBOZ.UA and Viber. Do not fall for fakes!