Trending:
"There is no ban on leaving Ukraine". The Kryvbas employee who did not return from Sweden commented on his escape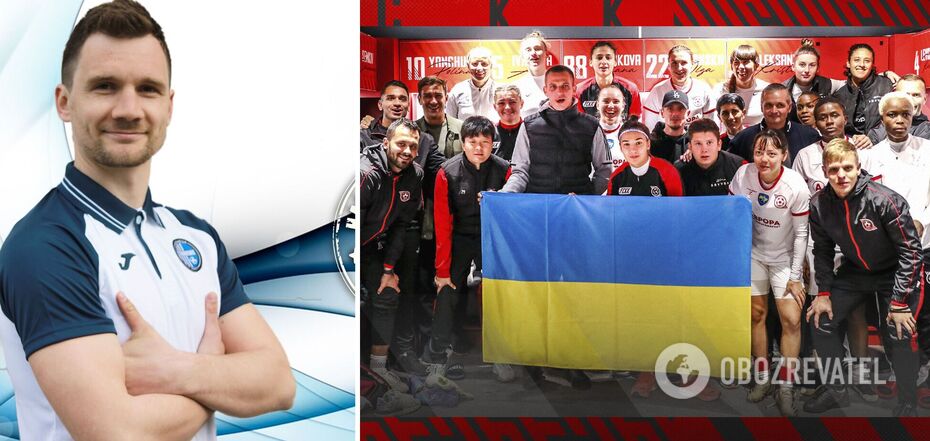 The scandal erupted after the Women's Champions League match.
Roman Lopatin, a former SMM specialist of the Kryvbas women's football club who did not return to Ukraine from Sweden, said that he did not violate any law. According to Lopatin, the story about him surfaced in the press solely "against the backdrop of the hype" about the actions of Shakhtar U-19 player Rosputko, who left for Russia.
The resident of Kryvyi Rih explained his action by saying that "certain circumstances have developed in his life" and that "from a moral point of view" he should be with his family now.
"I think anyone in my situation would have done this, because family comes first, and then all other issues come after. There is no prohibition in the Constitution of Ukraine on either leaving or entering. I left officially, I didn't cross the border illegally," SE quoted Lopatin as saying.
Roman is outraged that there are no questions about the rest of the players who managed to leave the country, but there are questions about him.
"During the war, Dovbyk, Trubin, Mudryk, and Garmash left. Why is everyone silent about them? And I've named only the most famous players. We have some kind of double standards. I did not break off relations with Ukraine, I have supported and will continue to support my country and continue to donate. What exactly am I being charged with?" - Lopatin does not understand.
The journalist clarified that it is currently wartime in Ukraine and men of military age are prohibited from traveling abroad, and Lopatin was traveling as part of a delegation with the permission of the Ministry of Sports and had to return.
"No one instructed me on this and I didn't sign anything - that I had to return. I understand that this is a difficult time for Ukraine and such issues are a delicate matter," Lopatin said.
The former Kryvbas employee also shared his future plans. He is currently in Germany.
"As a footballer, I signed a contract with the fifth league club Zehdenick. There will be a presentation soon. So I have the same situation as our other players who play abroad. Do I plan to return to Ukraine? Of course, when the circumstances change, but at the moment it is impossible. No, not because of the war. For family reasons. Now I have even more opportunities to support the country and do something useful," Lopatin summarized.
Only verified information is available on the OBOZ.UA Telegram channel and Viber. Do not fall for fakes!