Trending:
The "most identical twins in the world" who married the same man showed their mother. Photo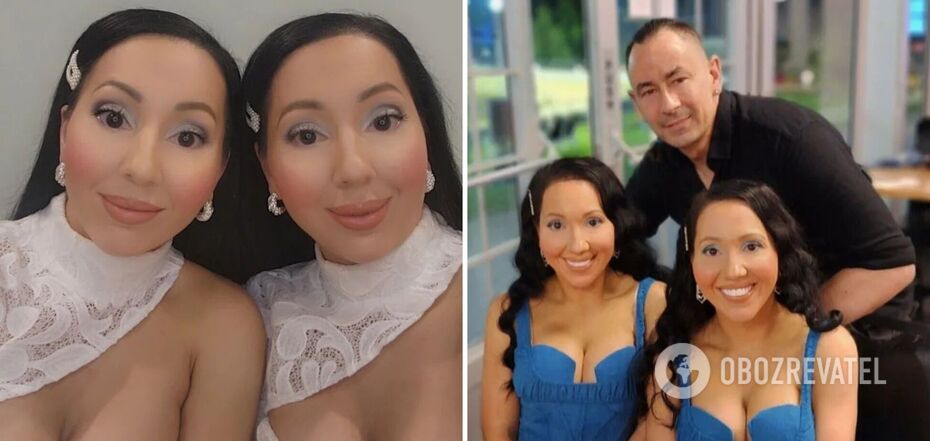 The famous DeCinque twins showed their mother
Australian twins Anna and Lucy DeCinque, who married the same man, showed their mother, Jeana. The stars position themselves as the "world's most identical" twins, trying to do everything together, at the same time and with the same person.
Their lifestyle does not shock their family, so the 36-year-old stars, who have almost 150 thousand followers, have good relationships with their families. The post appeared on their popular Instagram page on the occasion of their mother's birthday (scroll to the bottom of the page to see the photo).
The twins posed in identical pale mint-colored dresses, with their mother standing in the center and not standing out too much. She was also wearing a dress of a similar color, but a different style.
This is probably the first time that famous TV stars have shown their mother in a photo, so it caused a stir in foreign media and among subscribers who joined in the congratulations. The resemblance between mom and daughters is obvious to the naked eye - the heroine of the photo also has black hair and a slim figure.
In 2019, Anna and Lucy told the media that their mother had approved of their daughters' intentions to become pregnant at the same time. Even then, they were dating a man whom they had recently married.
To formalize their marriage to Ben Byrne, the sisters went abroad, as Australian law does not provide for polygamous official relationships. The DeCinque twins have chosen a man who accepts and approves of their intentions to do everything together.
"Being with my husband means that we are together all the time. Different boyfriends just didn't work out, they just wanted to break us up. There is no jealousy in this relationship. If Ben kisses Anna, he'll kiss me right away. If he does something with one in the bedroom, he has to do it with the other," the famous sisters said.
The newly-made husband is ready to impregnate two wives at once because he respects their desire to "be one person." By the way, he is also a twin and dated both sisters for 11 years before marriage.
Earlier, OBOZ.UA wrote that Paris Hilton responded to numerous criticisms from her subscribers about the unusual appearance of her young son. The other day, she received 20 thousand excited comments that something was wrong with the boy.
Only verified information is available on our Telegram channel OBOZ.UA and Viber. Do not fall for fakes!