Trending:
The most fashionable colour of 2023: TOP-7 street-style women's looks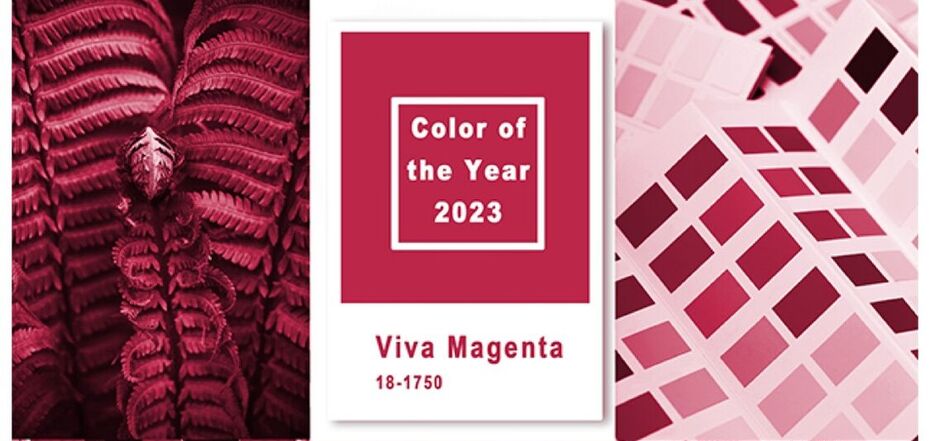 The most fashionable colour of 2023: TOP-7 street-style women's looks
Fashion always brings fresh colours and ideas into our lives, and this year we have chosen the brightest shade - Viva Magenta, a raspberry red color. It is undoubtedly the most fashionable colour of 2023 according to Pantone, and it attracts attention both on the catwalks and in the streets. However, let me remind you that the most important thing is to find your own style without blindly following all the trends. It is important for each of us to make the trend our own, to emphasize our individuality.
My name is Anna Romanko, I am a style expert, and in this article I have collected for you the TOP-7 most striking images in passionate red colour, which are undoubtedly worth your attention.
In general, red-coloured clothes in a woman's wardrobe can reflect different psychological aspects of her personality and mood. Red is a rich, emotional and strong colour that always attracts attention. Here are some of these aspects:
Self-expression and confidence: Choosing red clothes can indicate self-confidence and a desire to stand out. This color helps you express your personality and show others that you are a strong and independent person.
Emotional expression: Red is associated with emotion and energy. If you incorporate red hues into your wardrobe, it can indicate your ability to express your emotions and attitude towards the world around you.
Attracting attention: Red is one of the most striking colors, and it is undoubtedly an attention grabber. Choosing to wear red can indicate a desire to be noticed, to be noticed, and to acknowledge your presence.
Sexuality and attractiveness: Red is considered a symbol of sexuality and attractiveness. It can enhance feelings of sexuality and add to self-confidence.
It is important to note that the perception of red can vary depending on cultural and individual characteristics. Also, the choice of colour can vary depending on the situation, mood, and time of life. In any case, red is a powerful means of expression and communication that can help you express yourself and your feelings.
So, let's move on to choosing an image. If you have already decided to experiment with crimson red, then you should pay attention to a few of my tips that are guaranteed to help you look fascinating and stylish. Let me present to you the TOP-7 street-style looks using crimson red.
Total red: Are you ready to present yourself in the boldest way? Then red from head to toe is your choice. Mix different textures and shades, adding interesting accessories to make the look unpredictable and exciting.
White: To soften the rich red colour, choose white. Remember, the right combination of tones will help you create a harmonious look. You can play with contrasts by choosing a richer shade for the top and a lighter one for the bottom, or vice versa.
With gray chrome: The combination of red and gray will give your look nobility and restraint. This is a good combination for those who like elegance and sophisticated mixes.
With green: Feel free to combine red with green - it's a bright contrast that will make your look fresh and bold. This colour play is especially relevant during the New Year period, as well as in summer, where you can add a floral print to emphasize the lightness and warmth of the season.
In analog combination with pink: This calm combination creates a delicate and elegant look. It is important to consider the tone of pink so that it harmonizes with raspberry red.
In analog combination with orange or brown: If you've chosen a warm shade of red, orange or brown will be a great tandem colour. Playing with color saturation will help you create a look depending on your mood and the event.
Red as a bright accent: Not ready for a full immersion in red? The perfect choice is to use red as a bright accent with accessories: bags, shoes, jewelry. This will add a touch of courage and style to any look.
Don't forget that red is not just a color, but a state of mind. Choose the combinations that reflect your personality and let your style always reflect your uniqueness!