Trending:
The EU wants to introduce unified rules for the transportation of hand luggage: what and when will change for tourists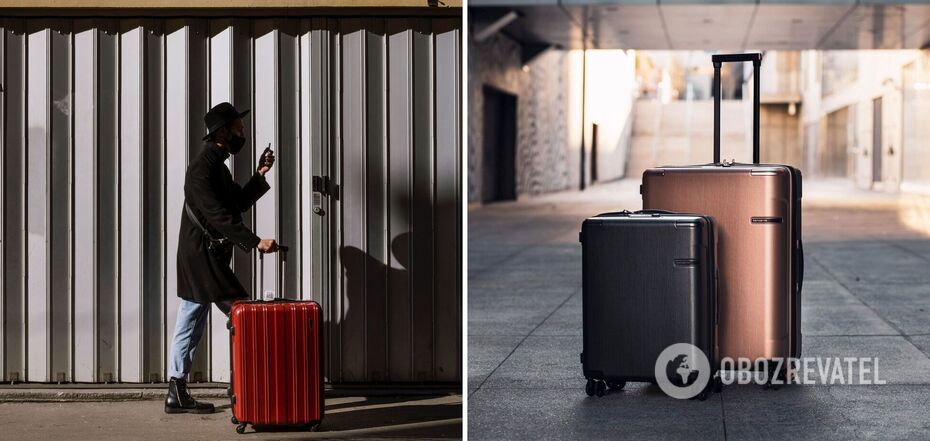 The EU calls on airlines not to charge for the transportation of hand luggage
The European Union is calling for hand luggage to be made free of charge, provided it meets the required weight and size. Some parliamentarians believe that airlines deliberately do not include luggage in the ticket price to make their services seem more profitable.
This was reported by EuroNews. Paying for hand luggage may soon be a thing of the past, as the fight for passengers' rights continues.
The European Parliament's Committee on Petitions has adopted a resolution on airlines' guarantee to carry hand luggage free of charge for passengers. The resolution calls on the 27 EU member states to comply with the European Court of Justice ruling, which was issued in 2014. The vote will take place in the European Parliament this October.
Charging additional fees for hand luggage
Brussels plans to address two main problems: inconsistent rules of companies regarding hand luggage and incorrect advertising that hides the true conditions of baggage transportation when buying an airline ticket.
In 2014, the European Court of Justice ruled that hand luggage that meets "reasonable" size and weight requirements is part of air transportation. The court recognized that passengers should not have to pay extra for carrying their luggage. However, this decision was never enforced.
The new resolution recommends removing the additional fee. In addition, the document put to the vote proposes to determine the correct size and weight of baggage. However, the requirements for hand luggage can vary greatly, which will create additional inconvenience for passengers transferring to flights of different airlines. The EU also calls on companies to be honest with passengers about additional costs, such as seat selection fees.
Games played by airlines
The ban on charging for hand luggage is just one piece of a larger puzzle to simplify ticketing procedures in the European Union. This year, the Spanish Ministry of Consumer Affairs launched an investigation into several low-cost airlines regarding hand luggage fees. The problem was that the artificial separation of fees from the cost of tickets means that carriers can look more favorable among competitors by offering cheap fares that do not reflect the real price.
Thus, according to Spanish officials, passengers are being deceived: the offer is not as favorable as it seems. In addition, there are fears that search engines may favor airlines that advertise ultra-low fares. "Low-cost airlines make money by hiding the hand luggage surcharge throughout the entire purchase process," said Spanish MEP Jordi Cañas. "Europe has already spoken out on this issue, but member states continue to allow airlines to play with prices and cheat travelers. This must be put to an end," the parliamentarian added.
Earlier, OBOZREVATEL wrote about how one of the world's best airports will completely abandon passports.
Only verified information is available on the Obozrevatel Telegram channel and Viber. Don't fall for fakes!