Trending:
The easiest recipe for homemade Raffaello sweets with three ingredients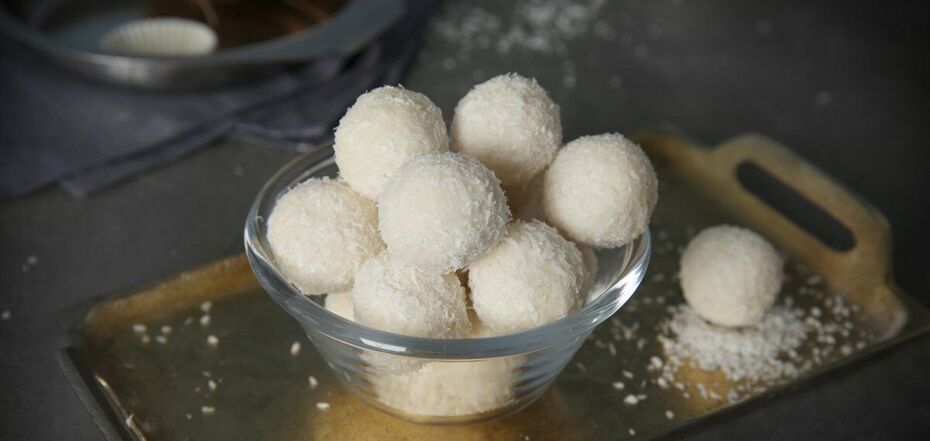 Recipe for Raffaello sweets. Source: depositphotos.com
Coconut flakes can be the basis for delicious sweets and cakes. It also goes well with condensed milk and nuts.
Cook Olha shared a recipe for homemade coconut sweets with almonds and condensed milk on Instagram, which takes 10 minutes to make.
Ingredients:
coconut flakes - 180 g
condensed milk, not boiled - 200 ml
almonds/hazelnuts
Method of preparation:
1. Pour coconut flakes into a bowl and add condensed milk. Mix thoroughly with a spatula.
2. Rinse almonds and dry them with napkins.
3. Form the sweets: take a little coconut mass, put a nut inside, and form a ball.
Roll in coconut and put in the refrigerator for an hour.
You can also find recipes on OBOZ.UA: