Trending:
The crop is doomed: why tomatoes and corn can't be grown next to each other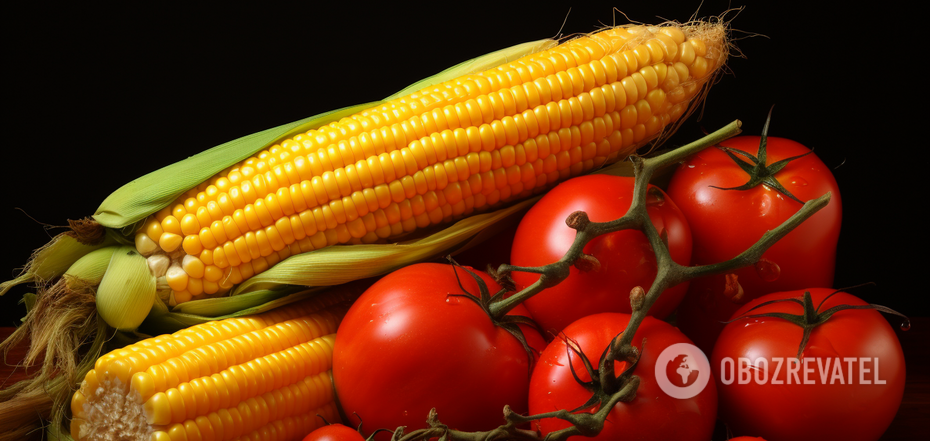 Tomatoes and corn
Experienced gardeners know how important it is to follow the rules of good neighborliness. This is the key to a bountiful and high-quality harvest. Gardeners often try to plant as many different vegetables together as possible to make the most of every square meter in a small garden.
While some plants make good companions, it is important to know that not all crops can be grouped without negative consequences. House Digest explains why tomatoes and corn shouldn't be grown next to each other.
Corn is a fairly unpretentious crop that is easy to grow in the garden. However, few people know that planting it too close to tomatoes is quite risky as it can lead to a loss of both harvest and time.
The fact is that tomatoes and corn have common pests that can destroy the entire crop. If you plan to grow both of these food crops in the garden, it's best to place them as far apart as possible to avoid serious disappointment.
Pests and fungal spores will easily "move" from tomatoes to corn and vice versa.
Tomatoes are typically preyed upon by tomato worms, also known as cotton bollworms and corn bollworms (Helicoverpa zea). These worms are so "efficient" (in the negative sense of the word) that just one of them can destroy about four tomatoes.
If there is corn nearby, the pests will not hesitate to terrorize it as well. Worms feed on various parts of corn, including leaves and ears. In addition to observing the rules of good neighborliness, experts advise using pyrethroid insecticides.
Earlier, OBOZREVATEL shared what crops should not be planted next to cucumbers.
Subscribe to OBOZREVATEL on Telegram and Viber to keep up with the latest news