Trending:
Tastes like meat: stewed eggplant in sour cream for a hearty dinner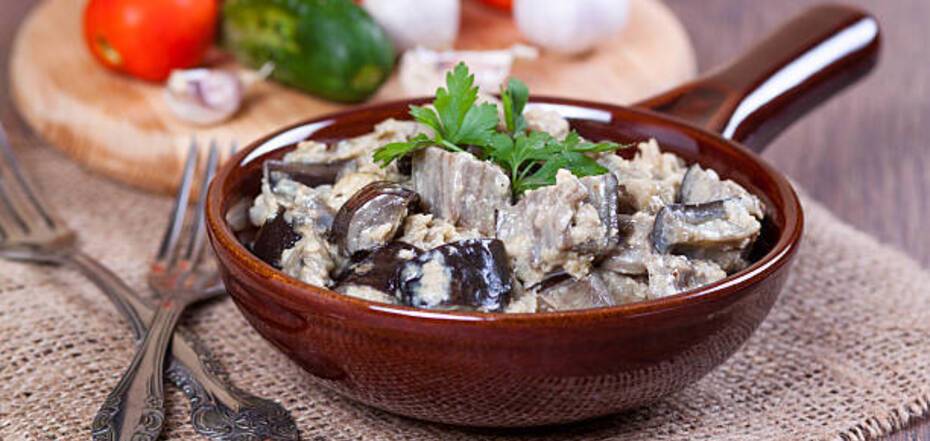 Eggplant recipe in sour cream. Source: Pexels
If you don't eat meat, you can replace it with vegetables, such as eggplant, beans, and legumes. To make the eggplant taste like meat, cooks advise adding cream when cooking.
Cook Galina shared a recipe for stewed eggplant with onions and carrots on Instagram, which is an ideal dish for lunch and dinner.
Ingredients:
onion - 1 pc
eggplants - 2-3 pcs
carrots - 2 pcs
water - 50 ml
cream or sour cream
salt, pepper - to taste
Method of preparation:
1. Peel the eggplant, cut it into cubes, fry until golden brown. Add onions and carrots, simmer with water until soft, cover with a lid.
2. When the eggplants are cooked, add salt and pepper to taste, bay leaf and cream, about 50 ml, but you can replace it with sour cream, simmer for about 5 minutes.
You can also find recipes on OBOZ.UA: