Trending:
Switching to winter time: how to change the clock on smartphones and laptops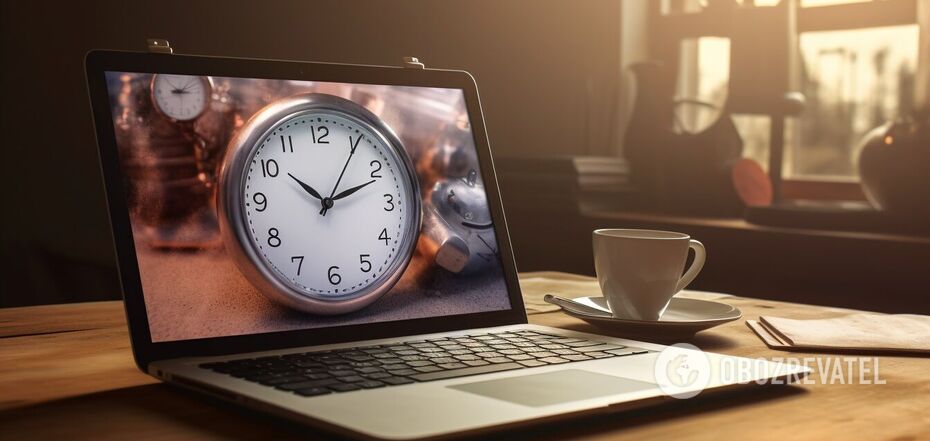 Switching to winter time
Every year, Ukraine sets its clocks to winter time on the last Sunday of October. Therefore, at 4:00 a.m. on October 29, 2023, the clocks need to be set back one hour.
Computers, tablets, smartphones, and other gadgets usually switch to the new time automatically, but there are some nuances. OBOZREVATEL will help you figure it out.
Android
Android gadgets will automatically update their clocks. To make sure your phone has switched to wintertime, go to the Settings section, select Date & Time, and then click Network Date & Time.
Apple
Smartphones and laptops based on the iOS system also set their clocks automatically. You can check it by clicking on the Privacy & Security button, then heading to Location Services, then to System Services and finally selecting Time Zones.
Laptops and PCs
Equipment on all operating systems switches to winter and summer time automatically. The main thing is to choose the right location and set the Kyiv time.
Smartwatches
Smartwatches and fitness bracelets are connected to your smartphone, so the time will be set automatically.
If you are not sure that the gadget has set the time correctly, check the data in a search engine by writing "Kyiv time " or send a request to your mobile operator by dialing *160#: you will be prompted for the exact time and date (this service is free).
Earlier, OBOZREVATEL shared how to prepare your body for the transition to winter time.
Subscribe to OBOZREVATEL on Telegram and Viber to keep up with the latest news.