Trending:
Solar eclipse on October 14: will Ukrainians see a ring of fire and when will it take place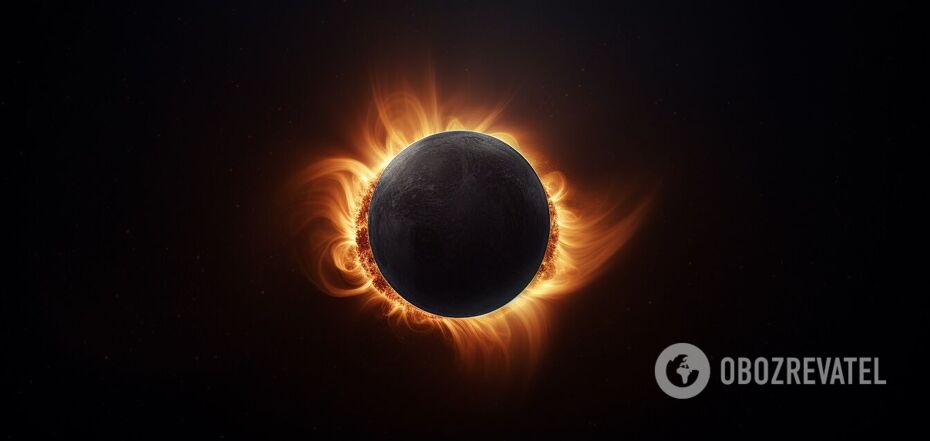 Solar eclipse
On October 14, 2023, an annular solar eclipse, which is also called a "ring of fire," will take place. It is named like this because the Moon is at the farthest point from the Earth at this moment and is too small to completely cover the Sun, so a kind of ring of fire forms around it.
The maximum phase of this rare phenomenon will be visible in North, Central and South America. Unfortunately, the solar eclipse in Ukraine can only be seen in a live broadcast.
It will be conducted by the National Aeronautics and Space Administration (NASA) at 18:30 Kyiv time.
This eclipse will last only a few minutes. However, you can observe this phenomenon for more than 5 minutes in Nicaragua and Costa Rica.
An annular solar eclipse occurs when the apparent diameter of the Moon is smaller than the diameter of the Sun, so the sky will be slightly darker at this point, but not as dark as during a total solar eclipse. It may even get a little colder outside.
You will be able to watch the broadcast via the link, which will be hosted by the Exploratorium Science Museum in San Francisco and the timeanddate website.
NASA's broadcast:
Earlier, OBOZREVATEL shared how to stay healthy and what not to do during the solar eclipse due to a powerful magnetic storm.
Subscribe to OBOZREVATEL on Telegram and Viber to keep up with the latest news