Trending:
Sofia Rotaru's sister revealed where the singer lives during the war: her son Ruslan is with her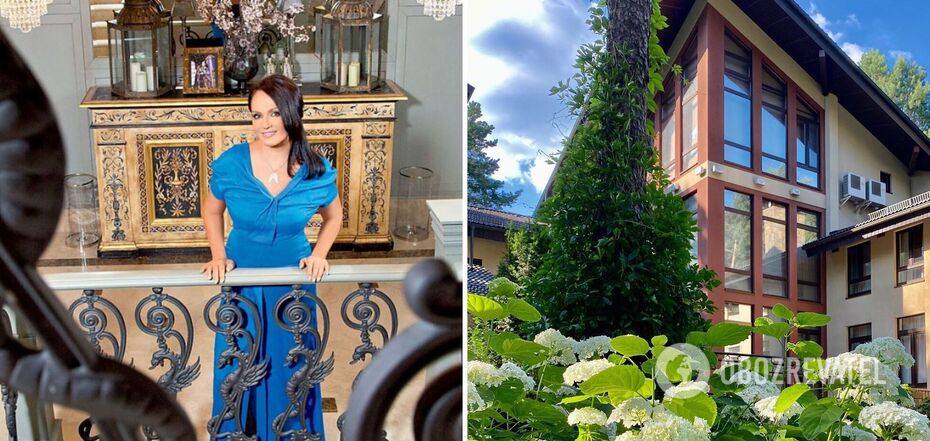 The singer's property is located just a few dozen kilometers from Kyiv
Singer Aurika Rotaru claims that her older sister, People's Artist of Ukraine Sofia Rotaru, is living in her home near Kyiv. Earlier, the media (most notably Russian propaganda outlets) wrote that Sofia had gone abroad to escape the war.
Several countries where Rotaru currently lives were mentioned: The United States and Italy. They said that the artist had real estate there. The singer's sister denied these rumors in an interview with OBOZ.UA.
According to Aurika, Sophia Rotaru continued to live in her house in the elite village of Piatykhatky during the war, where she moved to permanently after the annexation of Crimea.
"Sonia is near Kyiv, in her house, as always. Her son Ruslan is with her. They all live there together as in previous years," Aurika Rotaru told OBOZ.UA.
As you know, in March last year, Sofia Rotaru's son and grandson were detained while trying to escape from Ukraine. The men, in the company of other fugitives, tried to cross to Moldova by boat. All of them were detained. For some time, the singer's relatives were held at the police station, and it is unknown how they ended up at large. Later, it was reported that Rotaru's grandson, despite being of military age, had gone abroad. His father's whereabouts were unknown.
Sofia Rotaru lives with her son's family in a large three-story cottage with panoramic windows. In addition to the main house, there is a guest house and a large gazebo on the property surrounded by pine trees. Sofia herself rarely posts photos of her home online. A few years ago, the People's Artist decided to make an exception and posted pictures of the flowers she had grown herself on Instagram. That's how her luxurious house got into the photo.
Sophia Rotaru's younger sister also lives in a private house near Kyiv. Aurika Rotaru, like her sister, likes to grow flowers in her yard, and, according to her, has a large vegetable garden and a large garden.
"I have a vegetable garden, and it's big," Aurika Rotaru told OBOZ.UA. "Now there's nothing there anymore as everything is cleaned up. I have a greenhouse where I plant tomatoes, peppers, and cucumbers. This year I also had eggplants. Strawberries, herbs, onions, carrots. Gooseberries, raspberries, currants, grapes. I have a very large apple orchard, fifty trees. They usually bear fruit in a year, but last year I collected a hundred boxes. I sent them to the guys at the front through volunteers and treated all my colleagues. This year we had a small harvest, so we are preparing boxes for next year."
"I can handle it all myself as I grew up in the village, I know how to do a lot of things and I get a lot of pleasure from working with soil. There are also a lot of flowers on the plot, which are also my work. I love it very much. It is especially beautiful after winter when nature comes to life and blooms. In the fall, everything is not the same. It's getting colder and colder and it will be sad until spring. But that's okay, I love my home very much, too. I'm a homebody by nature. If I have to choose between going to a concert, a movie, or staying at home, I'll choose the latter," the artist added.
Read the full interview of OBOZ.UA with Aurika Rotaru here.
Only verified information is available on OBOZ.UA Telegram and Viber. Don't fall for fakes!