Trending:
"She has had an apartment in Moscow for about 15 years". Pavel Zibrov told about the fate of Povaliy's property - in Kyiv and abroad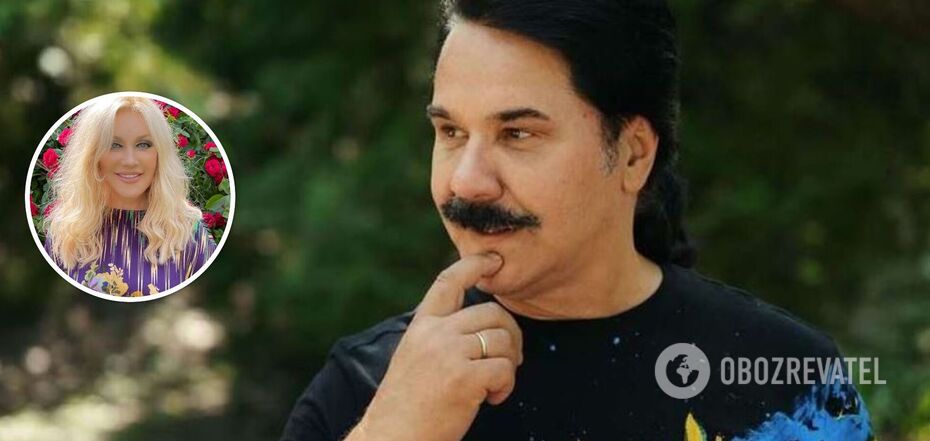 ''She has had an apartment in Moscow for about 15 years''. Pavel Zibrov told about the fate of Povaliy's property - in Kyiv and abroad
Pavlo Zibrov, People's Artist of Ukraine, is deeply shocked by the cynicism of his colleague and former girlfriend Taisiya Povaliy, who, as it has recently become known, has been granted Russian citizenship. The artist is convinced that the date of receipt of the passport - August 24 - is not accidental.
The singer told about this in an interview with OBOZ.UA. Pavlo Zibrov said that almost everything Povaliy told in her interviews with the Russian press is not true.
"I think the date when she was granted citizenship: August 24, the Independence Day of Ukraine, is not a coincidence," the performer shares his guesses. "The Kremlin pays her good money, and I'm sure they use her in their propaganda to the fullest. And also: the People's Artist of Ukraine received Russian citizenship on such a day. That's how they announce it there! Look, at their events she sings about Mother Russia! She is fed by the Kremlin's dump. What can I say: it's mud! And she keeps getting dragged in and out of it - only her ears stick out!"
"We had a very good relationship. And it's not surprising, if I think how many years we worked together. 28 years - do you understand? And then - there you go! We ended up on different shores. Everyone chooses their own future, as they say. So she and her husband Likhuta chose Russia," Zibrov adds bitterly.
- Pavlo Mykolayovych, judging by the recent interviews that Povaliy has given to Russian propagandists, she is not having a good time in her new homeland: she rents an apartment, she says, and does not travel anywhere outside of Russia
- She has an apartment in Moscow! Fifteen years ago she already had one. She received normal fees in Russia back then. And she travels abroad - don't listen! With a Ukrainian passport, she travels freely around the world. She and Likhuta can get a plane ticket and go anywhere through Kazakhstan or Georgia. And she doesn't show her passport with a Russian chicken on it, but our Ukrainian one. We need to take away her citizenship and rank as soon as possible! We need to figure out how to do this: a new law, three laws - but to correct the injustice. Because she is performing in front of the Russian occupiers, and they announce that she is People's Artist of Ukraine. And they are in the audience: "Ukraine is with us! Taisiya Povaliy is with us, who supports our war." Shame on you!
"Who does this decision depend on? The president or the Supreme Court? It has to be done, because it affects the entire image of Ukraine. As for Taisiya Povaliy as a citizen, it may be a trifle. But as an iconic artist, she makes the whole of Ukraine ashamed. If it were somebody like Sydorenko or Ivanenko, we would have kept silent, but she is a famous person, so we have to decide," Zibrov adds emotionally.
The performer says that he used to know Taisiya Povaliy's mother well, who continued to live in Povaliy's house near Kyiv after her daughter left to Russia: "I knew her mother well. Shesuffered at the beginning of the invasion of course, : the house in the Kyiv region was shot at right over their heads. The woman was old and sick: where could she go, to Moscow? What could she do there? She has a house and a farmstead here. She did not want to go anywhere. But Taisiya understood perfectly well that she would not come here for her mother's funeral, so she persuaded her to move."
"The house near Kyiv is not registered in Taisiia's name - there is nothing in it," says Pavlo Zibrov. "The house is in my mother's name, the apartment is in my son Denys's name. Maybe some land, and that's it. In Spain, they have property - a nice house by the sea. I have not been there. But I know because my friend lives next door to them. Denis lives there now."
Earlier, OBOZ.UA wrote that the traitorous actress Galina Bezruk boasted of a video from a "Ukrainian" performance with which she entertains Russians.
Only verified information is available on the OBOZ.UA Telegram channel and Viber. Do not fall for fakes!