Trending:
Scientists discover new organelle in the human body: what is its function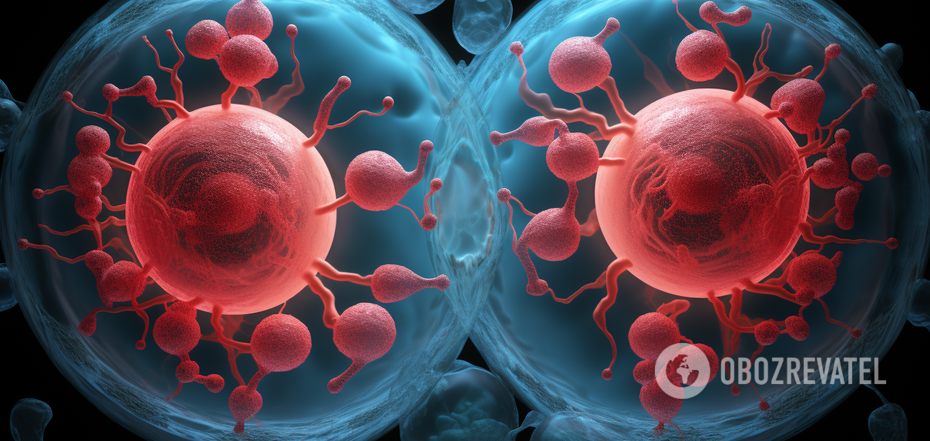 The oldest organelle protects the cell from infections
While the human body is already quite well-understood at the organ level, individual cells and cellular structures still hold many mysteries. Swiss scientists recently announced the discovery of a previously unknown organelle in living cells that appears to play a major role in maintaining the immune system.
The research was conducted at the Institute of Biochemistry of the Swiss Federal Institute of Technology in Zurich, and the results were published in the journal Molecular Biology of the Cell (MBoC). The authors of the paper called the discovered structure an exosome. It was found in the cytoplasm of cells. The organelle acts as a barrier to external pathogens, preventing them from entering the nucleus, thus preventing the cell from being infected by viruses, bacteria, and other pathogens.
By its structure, the exosome is a part of the cell's cytoplasm that contains DNA fragments. When a pathogen enters the cytoplasm, it recognizes it and prevents it from entering the nucleus. Thus, the cell remains unaffected.
Moreover, as scientists have found, the exosome is a very ancient cellular structure that appeared almost simultaneously with the simplest living organisms on Earth. This means that it is an early evolutionary adaptation that proved to be important for the development and spread of life on our planet and has not lost its importance over time. It was with the help of this mechanism that cells learned to protect themselves from pathogens even before life became more complex in the form of multicellular organisms, animals and plants.
Scientists now see the study of the functioning of exosomes as a prospect for developing new approaches to treat autoimmune diseases and cancer. In particular, telomeric DNA found in exosomes is associated with cancer and plays a role in the unlimited cell division that characterizes this group of diseases. Therefore, understanding the work of this organelle can give impetus to the development of a completely new strategy for fighting cancer.
Earlier, OBOZ.UA reported that the first redheads on Earth were creatures that did not even have hair.
Subscribe to OBOZ.UA on Telegram and Viber to keep up with the latest events.