Trending:
Russians pose as refugees from Ukraine in European countries: they speak broken Ukrainian, beg for food and money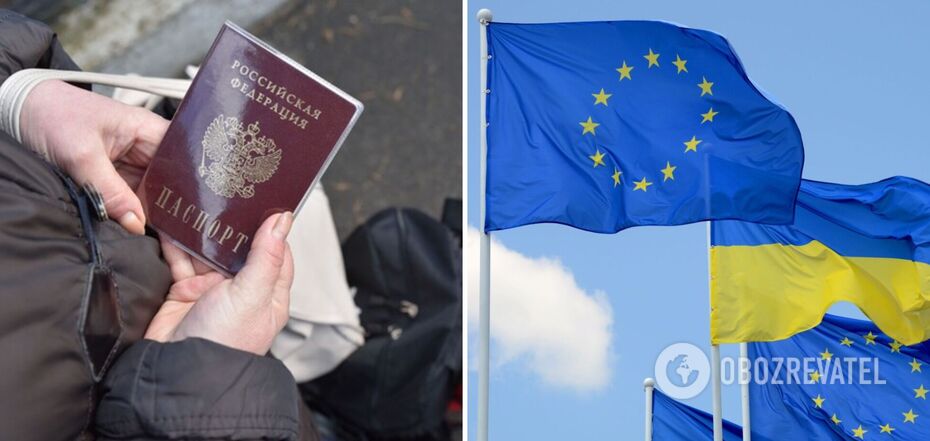 Russians pretend to be refugees from Ukraine in European countries
Russian tourists in civilized countries, to which they are mostly denied entry, resort to shameful tricks: pretending to be Ukrainian refugees in order to get free food, clothing, money, or any other assistance. This was noticed, in particular, by Ukrainian writer and teacher Andriy Kurkov.
The writer wrote about the unpleasant incident he witnessed on his personal Facebook page. As it turned out, this was not an isolated case, as other Ukrainians wrote in the comments.
Kurkov did not specify where the incident took place, but it was probably in France or the UK.
"After the event, I was going to dinner and passed a restaurant where a guy of about 25 was trying to enter, but the restaurant employee wouldn't let him in. I heard the guy explain in broken English that he was from Ukraine and was hungry and asked for a free meal. I decided to help him somehow and stopped. I told the employee that I was also from Ukraine and could translate so that it would be easier for the guy to explain his situation. When I spoke to the guy in Ukrainian, his mouth twisted a bit. He whispered something in a completely different, but also Slavic language and walked away. That is, he turned out to be not Ukrainian at all. I was a little caught off guard and explained to the restaurant employee that the guy was not Ukrainian. The man looked at me as if he knew it himself," the writer shared.
This story prompted other netizens to recall similar incidents from their own experience. It turned out that in Poland, Germany, Austria, and many other European countries, there are many absolutely brazen citizens of the terrorist state who call themselves Ukrainians for the sake of profit.
For example, one commentator recalled how he met women in Warsaw with signs saying that they were refugees from Ukraine. When the man approached the "fellow citizens" and addressed them in their native language, they got scared, hid the signs and ran away. Another user told a similar story. It happened in Spain, where two Russian families cynically lied that they were from Ukraine in order to get a free stay at a hotel. The hotel administration agreed, but a week later they were faced with loud and indecent behavior from the guests. When the police were called, it turned out that these were not refugees, but citizens of the aggressor country.
Commentators also said: "In August, I also witnessed such an incident in Stuttgart, when a guy with a Ukrainian refugee sign asked for help, but did not understand Ukrainian at all." "When I was in Germany at the very beginning of the war, a friend wrote that she met a rather young guy on the street who was bothering passing Germans and Germans (mostly) and asking for money for food, showing a sign that he had hung on his chest that he was a Ukrainian. An acquaintance came over and heard him trying to communicate with passersby in Russian. She asked him, also in Russian, if she could help him in any way. The guy heard her, and his expression changed completely, and he asked: "What do you understand in Russian?" Then she spoke in Ukrainian: "I understand Ukrainian too!" As soon as he heard Ukrainian, he ran away from her. So she guessed that he was Russian and was just asking for money from Germans under the guise of a Ukrainian." "These are not isolated cases in different European countries when Russians (and not only Russians) say something pretending to be Ukrainians."
Earlier, OBOZREVATEL wrote that a tourist from Moscow spent a month on vacation in Georgia and was not satisfied with the trip. The citizen of the terrorist country, you see, was annoyed by the "nationalism" of Georgians and their pro-Ukrainian sentiments. She also complained about "Russophobia".
Only verified information is available on our Obozrevatel Telegram channel and Viber. Do not fall for fakes!