Trending:
Quick sauerkraut Provence: it will be crispy and odorless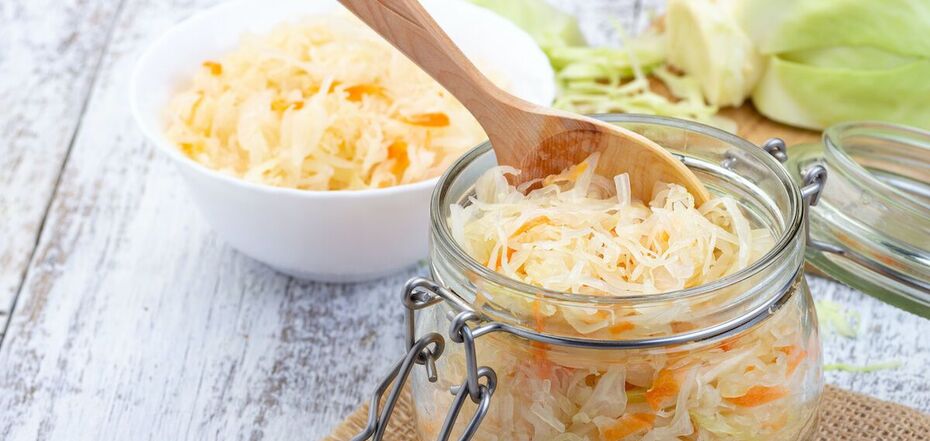 Sauerkraut recipe. Source: ctfassets.net
Sauerkraut is a very valuable, tasty and healthy product that experts advise everyone to eat. It is one of the best sources of vitamin C in winter. It also improves the microflora and helps restore a healthy balance of beneficial bacteria in the intestines. You can cook it with vegetables, spices, onions, and oil.
Cook Alina Foodie shared a recipe for delicious, crispy sauerkraut with peppers and carrots on her YouTube channel.
Ingredients:
Marinade:
Water - 500 ml
Salt - 1 tbsp
Sugar - 2-2.5 tbsp.
Bay leaf - 2 pcs.
Black peppercorns - 6-8 pcs.
Main ingredients:
Cabbage - 1 kg.
Carrots - 1 pc.
Pepper - 0.5 pcs.
Garlic - 2 cloves.
Method of preparation:
1. Finely chop the cabbage. Grate the carrots, cut the pepper into cubes.
2. Marinade: bring water to a boil, add sugar, salt, spices, bay leaf.
3. Mix the cabbage and vegetables and put them in a jar, add the chopped garlic, and pour in the hot marinade.
It can be eaten a day in advance, but it is better to let it stand longer in the refrigerator.
You can also find more recipes on OBOZREVATEL: