Trending:
Quick lasagna for a hearty and budget-friendly dinner: a recipe for a dish for 100 UAH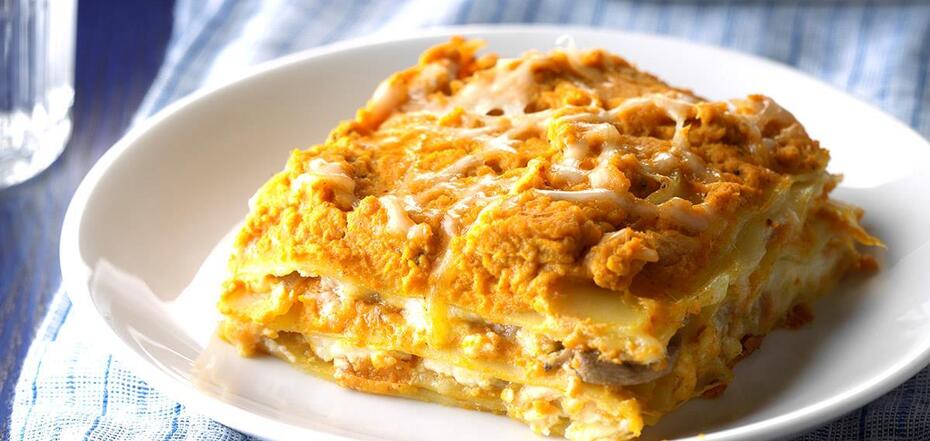 Recipe for lazy lasagne. Source: tasteofhome.com
Lasagna is the perfect dish for a hearty lunch or dinner. To make it successful, use special lasagna sheets or pita bread for the base. To make the dish tender, cooks advise adding a lot of cheese.
Cook Anna shared a quick lasagna recipe on Instagram for a hearty dinner with sauce and minced meat.
Ingredients:
minced meat - 300 g
onion - 1 pc
carrot - 1 pc
garlic - 2 cloves
lasagna sheets
water - 200 ml
tomato paste - 350 ml
salt, pepper, Italian herbs
bechamel sauce
mozzarella, hard cheese
Method of preparation:
1. For the bolognese: fry the chopped onion until transparent, add the minced meat, fry for a few minutes, breaking up the lumps, add carrots, garlic, tomatoes in juice, water, cover and leave to simmer for 1 hour over low heat. Then season with salt and pepper and add Italian herbs.
2. Assemble the lasagna: grease the mold with oil, add 2 tbsp of bechamel sauce, top with lasagna sheets, 3 tbsp of bolognese, 3 tbsp of bechamel and so on for 4 layers of lasagna. Sprinkle grated mozzarella and hard cheese on top and pour the rest of the bechamel sauce.
3. Bake for 30 minutes at 200 C.
You can also find recipes on OBOZ.UA: