Trending:
Putin uses lookalikes even at the most important events: AI finds evidence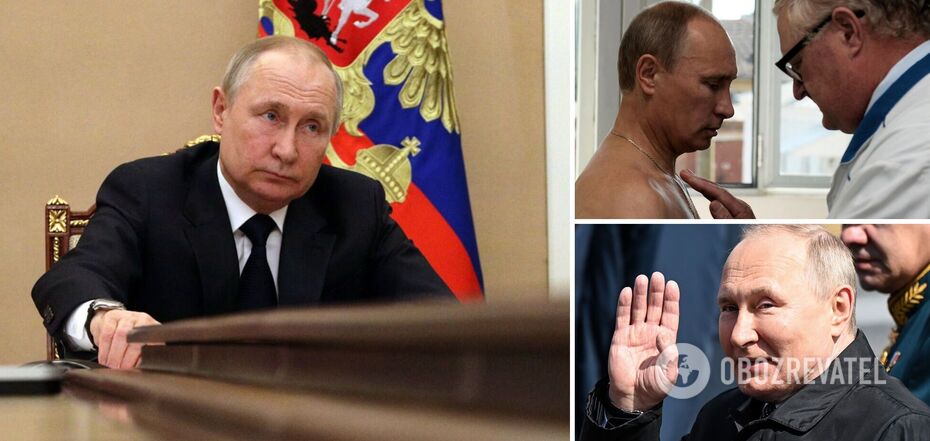 The study found that Putin has at least two lookalikes
A Japanese investigation conducted with the help of artificial intelligence has shown that Russian dictator Vladimir Putin does indeed use look-alikes even at the most important and massive events. Over the years, the president of the aggressor country may have used stand-ins who have aged with him.
This was reported by the British newspaper The Sun, citing a study by the Audio Support Institute of Japan and the Japanese television network TBS. Experts used artificial intelligence to compare the Kremlin leader's voice, facial features, and movements on the recordings with his public speeches.
It showed that there are most likely several different Putins. Allegations that the dictator uses look-alikes or stand-ins are not new and have been repeatedly denied by the Kremlin.
The network claims that the real Putin marched in this year's Victory Parade on Red Square on May 9. At the same time, facial recognition technology showed that Putin, who inspected the Crimean Bridge ten months ago, was only 53% the same as Putin on Red Square.
"Facial recognition experts in most cases call this a 'mismatch,' leading to the assumption that it could be a double," the article says.
In occupied Mariupol in March 2023, a man who resembles Putin by 40% appeared on Red Square.
At the same time, the resemblance between Putin on the Crimean Bridge and Putin in Mariupol is only 18%.
Thus, the experts concluded that the Russian dictator has at least two lookalikes.
A voice analysis was also conducted at the Laboratory of the Japan Audio Communications Institute, which works closely with police in criminal investigations. This voice biometrics analysis focused on the word "thank you" uttered by Putin on various occasions.
Putin's speech at the May Eurasian Economic Union forum, which was considered a real dictator, was found to be different from three other Putin speeches.
"In addition to the difference in the pronunciation of the 's' sound, there is a noticeable gap in the consistent pronunciation of 'pa' and 'si'," the article says.
As OBOZ.UA previously reported, Ukrainian intelligence confirmed that Russian dictator Vladimir Putin has several doubles. However, the information about Putin's death has not yet been officially confirmed.
Only verified information is available on our Telegram channel OBOZ.UA and Viber. Do not fall for fakes!