Trending:
"Putin is dead": in the network disperse another version of the death of the Russian president and what is wrong with it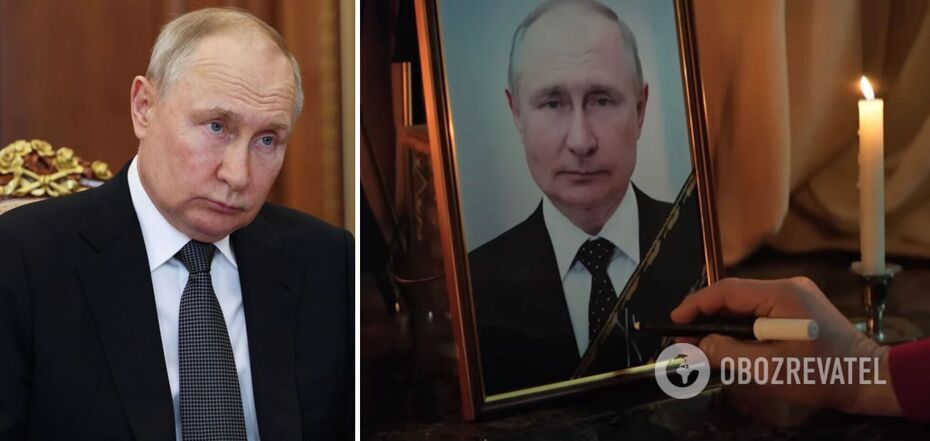 ''Putin is dead'': in the network disperse another version of the death of the Russian president and what is wrong with it
The fake about Putin's death is again being spread in Russian public media. This time, he "died" as a result of a cardiac arrest, and a "coup is beginning in Russia."
The first to report this was the General SVR Telegram channel, known for its essays on Putin's secret meetings with his inner circle. The Russian dictator allegedly died at his residence in Valdai.
"At 20:42 Moscow time, doctors stopped resuscitation and pronounced him dead. The doctors are locked in a room with Putin's corpse, held by members of the presidential security service on the personal order of Dmitry Kochnev, who is in touch and receives instructions from the Secretary of the Security Council Nikolai Patrushev. The security of the president's double has been reinforced," the publication says.
It is worth noting that the story about the death of the Russian president was published by the same Telegram channel that reported Putin's cardiac arrest a few days ago.
After the news of the dictator's "death," the popularity of the query "Putin is dead" increased dramatically. Obviously, just like the last time, the Telegram channel is "catching the hype."
There is a lot of speculation surrounding the death of dictator Volodymyr Putin. "All sorts of astro-experts are warming their hands on this. Some of them "predict" that Putin is already on his last breath and that death will come soon. And there are those who confidently declare that Putin has long since died, and that the world is being shown his doubles instead. In particular, psychic Roman Sheptytsky says this.
"The real Putin, I believe, died more than 8 years ago. Now instead of him, we see his doubles. I don't know when they will die," Sheptytsky said in an interview with UNIAN.
We remind you that recently the network spread information that Putin fainted in his room due to cardiac arrest, but doctors who are always on duty in the bunker provided assistance to the dictator. Amid these rumors, Ukrainian comedian Yuri Veliky recorded a new parody.
As reported by OBOZ.UA, Russian Presidential Press Secretary Dmitry Peskov denied the rumors about Putin's illness. He also called "absurd" the information about the Russian dictator's double.
Only verified information on our Telegram channel OBOZ.UA and Viber. Do not fall for fakes!