Trending:
Putin appeared in public after death rumors and worried about "weapons from Ukraine." Video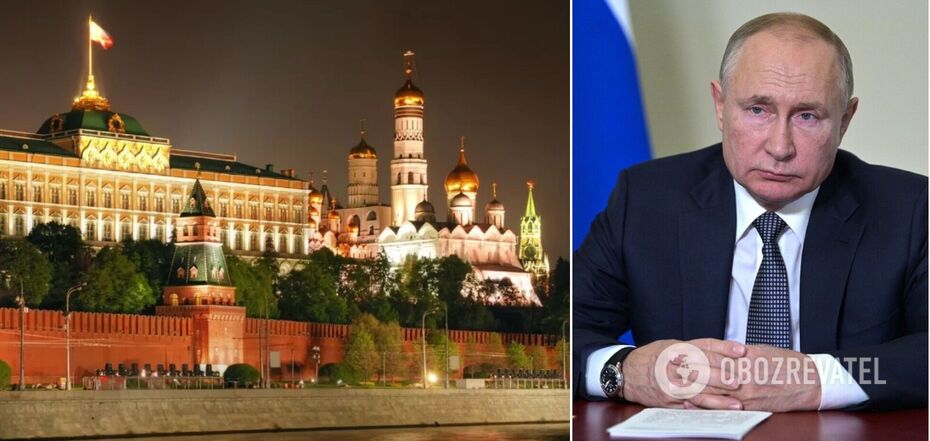 Putin appeared in public after death rumors and worried about ''weapons from Ukraine.'' Video
After rumors of his death, Russian President Vladimir Putin made a public appearance. Russians were shown a video of a conference call with his participation.
In the short video, the dictator was concerned about "weapons illegally entering the territory of the Russian Federation" and said that they were allegedly coming to Russia from Ukraine. The video, which has no reference to the date of filming, is being spread by Russian propagandists.
"Putin said that weapons are illegally entering Russia from Ukraine," one of the Kremlin's publics writes.
The published footage shows Putin sitting in front of a large monitor with representatives of the military and political leadership of the Russian Federation, including Federation Council Speaker Valentina Matvienko, Security Council Secretary Nikolai Patrushev, and his deputy, former President Dmitry Medvedev.
When the camera get focused to Putin, he was looking directly into the lens and started giving "valuable instructions" to the officials listening to him.
"The circulation of weapons on the territory of the Russian Federation. This issue is always important, and I won't go into details now, but today it is especially important. I mean the conditions in which we live, in which the country lives. We need to think about how weapons and ammunition get into the territory of the Russian Federation. Illegally. By the way, including from the territory of Ukraine. Not to our troops, but all these weapons from the territory of Ukraine get to Russia," the dictator said, apparently once again trying to spread the fake thesis that the Ukrainian military is allegedly selling weapons received from Western partners.
As a reminder, on October 27, another version of the death of the Russian president began to circulate online. This time, the people who launched the next wave of rumors were original: the already worn-out "serious cancer" was replaced by "cardiac arrest."
In Russia, they claimed, "a coup is beginning."
According to Russian opposition figure Mark Feigin, rumors of Putin's death are beneficial to the Kremlin because they create the impression of his "indestructibility."
At the same time, Feigin attributes the changes in the dictator's appearance, which are sometimes cited as evidence of the existence of the Russian president's doubles, to plastic surgery and Botox injections, with which the aging dictator is trying to regain his "youth."
Only verified information is available on the OBOZ.UA Telegram channel and Viber. Do not fall for fakes!