Trending:
Plant out as early as October: four cold-hardy flowers for a bright autumn bloom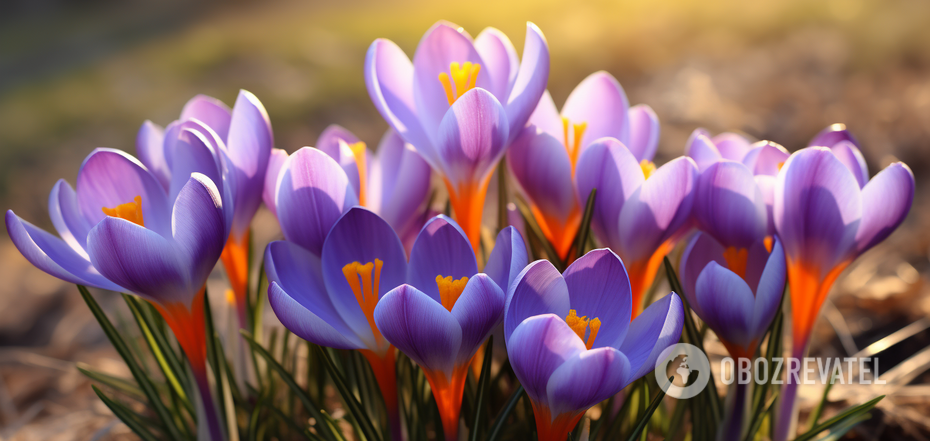 Which flowers can be planted in autumn
For experienced gardeners, October is not the time to rest. The main work has been completed, but you should take care of preparing your plants for the long cold weather.
Cool autumn days can be used to your advantage. For example, the drop in temperature and the beginning of the rainy season mean that it is the perfect time to plant some cold-resistant plants. The Express has told you what long-lasting and hardy flowers you can plant in October.
Flowers in October
Autumn is the harvest season, but there are many plants that can thrive even in cold weather and keep the garden beautiful and colorful throughout the winter months.
Bulbs that bloom in spring should be planted now, while the soil is still warm and the plant has time to develop strong roots before the first frost. Most classic spring flowers can be planted in the first weeks of October, with the exception of tulip bulbs, which are best planted in November or later, depending on the temperature, to prevent fungal diseases. As a rule, bulbous flowers require well-drained soil and sunny beds.
Hyacinths
Hyacinths are colorful flowers that are known for their very fragrant sweet scent. They are usually quite easy to care for. Hyacinths bloom beautifully in the spring and need a lot of sun and well-drained soil.
They should be planted in the fall, from September to October, as the bulbs need low winter temperatures to break their dormancy. Hyacinths should be planted quite deeply into the soil. These flowers need at least six hours of sunlight a day, so it is best to place them in full sun or partial shade.
Crocuses
Crocuses are small flowers in purple, yellow, and white that will decorate the garden in both spring and fall. They are a much-needed source of nectar and pollen for insects in cold weather.
Crocuses are quite unpretentious in their care. They can be planted from September to November, weather permitting. Crocuses are planted to a depth of about 10 cm and prefer well-drained soil. Most crocus varieties should be planted in a sunny and open area of the garden.
Daffodils
Daffodils are bright yellow flowers, classic spring plants that will grow in the garden for many years without much attention. Daffodils are quite versatile and grow in a wide range of soil types, but they always prefer a sunny area with well-drained soil. Daffodils are usually planted in groups and are ideal for garden borders.
Alliums
Alliums have a long flowering period. These flowers are popular pollinators and are especially loved by bees. The best time to plant alliums is early fall or the first half of October. These flowers are grown in a sunny area of the garden, but most varieties also tolerate partial shade. They are best planted against a wall or fence to provide some protection from strong winter winds.
Earlier, OBOZREVATEL talked about a versatile perennial that will decorate the autumn garden.
Subscribe to OBOZREVATEL 's Telegram and Viber channels to keep up with the latest developments.