Trending:
Pizza without dough for a hearty and quick snack: a recipe for a dish in 10 minutes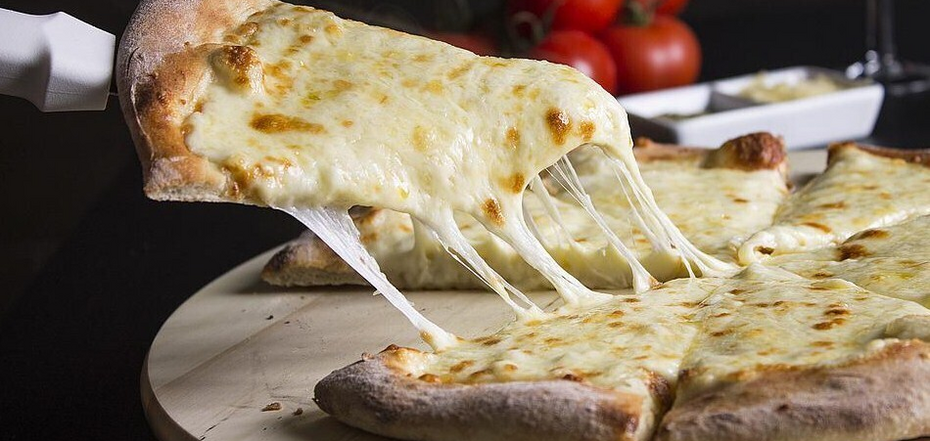 Homemade pizza. Source: Pixabay
Pizza is a dish that can be prepared on yeast or vegetable dough, and you can also use pita bread. Any cheese, vegetables, tomato sauce, mayonnaise, spices, sausages, chicken, seafood, or other ingredients are suitable for toppings.
Cook Olga shared on Instagram a recipe for a delicious pizza made from pita bread with two different toppings.
Ingredients:
round rough pita bread - 1 pc.
tomato sauce + sour cream - 1 tbsp.
chicken fillet - 150 g
hard cheese - 100 g
eggs - 2 pcs.
mushrooms - 3-4 pcs.
greens
The second variant of the filling:
crab sticks - 5-6 pcs.
canned corn - 2-3 tbsp.
mozzarella
sour cream sauce + tomato sauce
eggs - 2 pcs.
round rough pita bread - 1 pc.
mushrooms - 3-4 pcs.
Method of preparation:
1. Beat the eggs.
2. Heat a little oil in a frying pan and fry the sliced mushrooms, then pour in the eggs.
3. Put a round pita bread on top, cook for a minute and turn it over. Eggs and mushrooms should be on top.
4. Mix the sour cream and tomato sauce and brush the pizza base with it. Then add the toppings, cover and cook for a few minutes over low heat.
You can also find recipes on OBOZ.UA: