Trending:
Paris Hilton showed new photos of her son and worried the network: fans advise the star to go to the hospital with the baby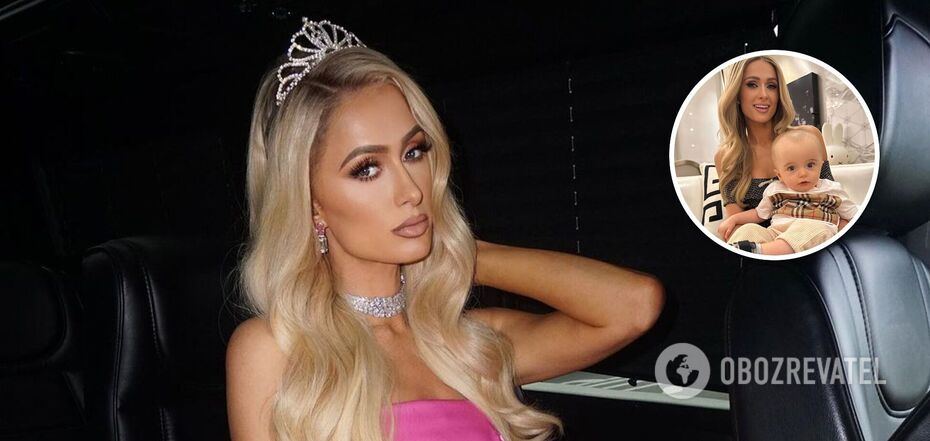 Paris Hilton showed new photos of her son
The famous American socialite, actress and model Paris Hilton, who became a mother for the first time at the age of 41 through surrogacy, showed new photos of her 9-month-old baby. The pictures of a boy named Phoenix caused considerable concern among the star's fans.
Hilton shared the photos with her son on her personal Instagram page. A lot of comments were posted under them, advising the star mom to see a doctor with her child.
"My dear angel Phoenix for the first time in New York," the socialite captioned the photos with her son.
In them, Hilton poses in a long shimmering off-the-shoulder evening dress, and the baby wears a stylish suit from the world-famous British brand Burberry, which consists of a T-shirt, trendy corduroy pants and tiny sneakers.
However, most of the subscribers were quick to point out that, in their opinion, the baby's head is too big, and this is supposedly abnormal.
Under the photo, commenters wrote: "Is he sick?", "Does he have encephalitis? I'm not trying to be rude, but this doesn't seem normal to me.", "Take your child to a neurologist.", "I'm a nurse and I'm concerned. Your child may need a so-called "shunt" to drain the excess cerebrospinal fluid. We see this a lot in the intensive care unit", "He looks like he has a form of craniosynostosis, I hope you have seen a doctor".
In addition, some commenters had the audacity to mock the little child. They shamefully "joked" about him, which provoked other subscribers to defend the star and her son, shaming the haters for their lowliness.
Meanwhile, a number of American media outlets ran articles trying to explain in simple terms why such behavior by Internet users is unacceptable, unecological, and shameful. They also addressed subscribers who were concerned about the baby's health, emphasizing that only the child's doctor can give advice and take an interest in the child's well-being.
Earlier, OBOZ.UA also wrote that the world-famous American actress Lindsay Lohan became a mother for the first time. The 37-year-old star of the comedies Freaky Friday, The Parent Trap, Mean Girls, Kiss for Good Luck and others gave birth to a boy to Arab financier Bader Shamas. The baby was given an unusual name.
Only verified information on our Telegram channel OBOZ.UA and Viber. Don't fall for fakes!