Trending:
Not quite romantic: what annoys tourists in France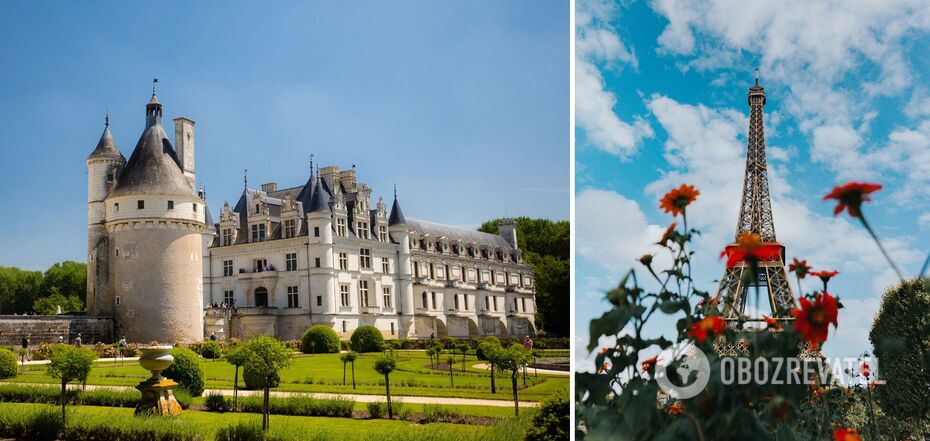 What annoys foreigners in France
France is usually associated with a romantic mood, majestic palaces, croissants for breakfast, and wine with baguette and cheese at the foot of the Eiffel Tower.
But when you visit the country, the reality can be very different from your expectations. Doctors even came up with a name for this phenomenon - "Paris Syndrome". It refers to the feeling of disappointment and depression among tourists who come to the capital and are dissatisfied with what they see.
To prevent you from catching a "disease" with a romantic name, we have compiled a list of the main disadvantages of France. After all, as the Latin saying goes: "Forewarned is forearmed".
Tourist incursions
Popular attractions can be overrun with visitors, especially during peak season. To get to the Eiffel Tower's observation deck, for example, you'll have to stand in a line for hours and go through security checks that are more thorough than some airports.
If, after a tiring wait, you want to have a picnic at the foot of the structure, get ready to look for a free piece of lawn. And you'll be lucky if the grass isn't trampled.
Tip: The Eiffel Tower is best admired from afar. We recommend choosing the stairs of the Sacre Coeur Cathedral in the Montmartre area.
Queues and crowds
Most travelers consider it a mortal sin to be in Paris and not see the Mona Lisa. That's why the queues to the Louvre line up even before the museum opens.
And even once inside, you may be upset by the crowd of people wanting to take pictures of the legendary painting by Leonardo Da Vinci. Due to the constant flashes of cameras, a lot of glare is formed on the protective glass, which makes it difficult to see the mysterious smile of Gioconda.
Tip: The best solution is to buy a ticket to the museum in advance. In this case, you will also get in line, but it will be much shorter. And remember: the Louvre has a huge collection of world art that you can enjoy for hours without crowds.
Language barrier
Most French people have a good command of English, but for some reason they are reluctant to speak it. Be prepared for the fact that the staff in cafes and restaurants will not understand you or will only be able to provide you with a menu in French.
Tip: install a translator app on your phone in advance that you can use without an Internet connection. It's also a good idea to learn a few simple phrases. Sometimes, when the French see that you are trying to speak "their" language, they become kinder and easier to understand.
Surprises in the parking lot
Cozy narrow streets are very romantic, but not for drivers. If you are traveling by car, get ready for a long and tedious search for a parking space. Almost all parking lots here are paid and you can leave your vehicle on their territory for no more than two hours.
Another surprise that may unpleasantly surprise you is the French way of parking. Quite often, drivers can slightly "expand" their parking space by pushing other people's vehicles with their own cars. Be prepared for this.
Tip: The best option is to leave your car near your home and use public transportation. If you still decide to drive, we advise you to pay attention to underground parking lots. Usually there is more space there and they are guarded around the clock.
Aesthetic shock
Experienced travelers often say that Paris is dirty. We won't deny it, because sometimes even on the main streets there can be large piles of garbage that are not removed in a hurry.
But something else can really shock an unprepared tourist - open street urinals. These public restrooms were created to take care of the environment. But why these structures were not designed to be more closed remains unknown.
Tip: don't focus on the piles of garbage and public toilets. Focus on positive impressions.
Feeling unsafe
In big cities, there are usually a lot of migrants of different nationalities. Some of them can bother travelers by offering to buy various small things from them. Sometimes, when there is no sale, they become very angry.
Also beware of pickpockets in crowds. Unfortunately, this phenomenon is common not only in France but also in many countries.
Tip: Walk along tourist routes and don't get involved with overly intrusive street vendors. Keep your valuables in a safe place that you can control at all times, especially in a crowd.
Despite all these disadvantages and potential problems, France is still a fascinating country with countless cultural and historical treasures. Be prepared for possible difficulties, but don't forget to find joy in every moment of your trip!
Earlier, OBOZREVATEL told you what annoys tourists in Kazakhstan.
Only verified information is available on our Telegram channel Obozrevatel and Viber. Do not fall for fakes!