Trending:
"Not every snuffbox will reach" Putin was ridiculed for his distance at a meeting with representatives of religious associations. Photo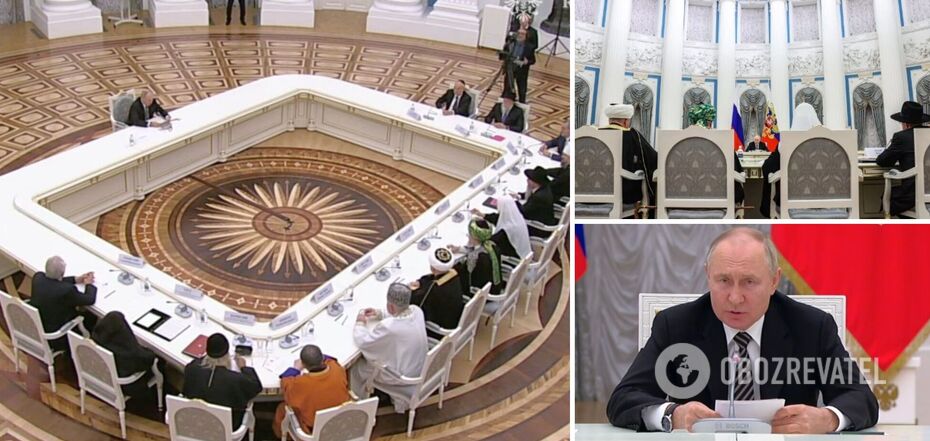 Putin sat at a great distance from churchmen
Russian dictator Vladimir Putin has once again become a laughingstock online. The day before, the war criminal held a meeting in the Kremlin with representatives of religious associations, but again kept an extraordinary distance.
Footage from the event posted online shows that all participants were sitting at a huge square table. At the same time, Putin himself was on one side, and all the church representatives were on the other.
Commentators burst out with jokes about this. Some suggested that the dictator was afraid, while others argued that this was done so that no one would recognize that Putin was not the real one but a double.
"Not every snuffbox will reach the middle of such a table," "Jesus kept a smaller distance during his sermons," "This is a pool, not a table," "Maybe so that the artificial cheekbones would not be noticed? Oh yes, sorry. There are no doubles," "The old man stinks, everyone just sat back," "Oil painting 'Antichrist and the Godless,'" "Judas and the 13 Apostles," "P-paranoia," they wrote online.
News is updated...