Trending:
No extra: how to travel in the fall without a heavy backpack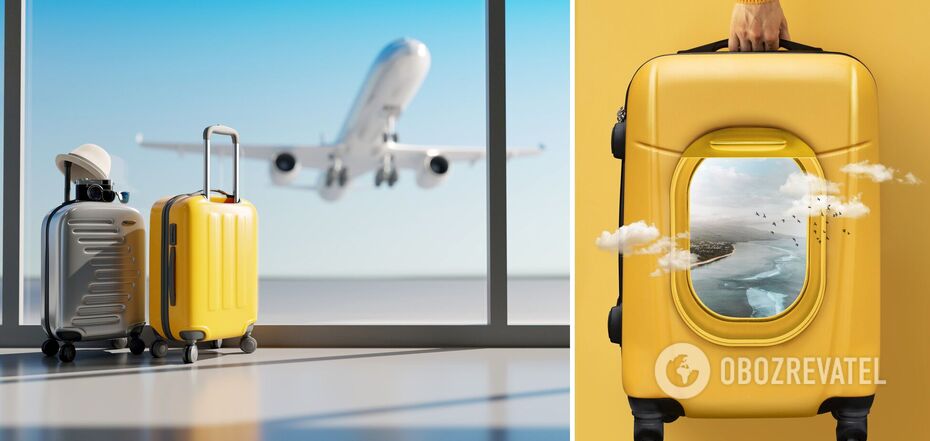 How to pack a suitcase for a trip
Traveling is one of the best ways to relax. However, when you think about how much stuff you need to carry with you, you don't want to go anymore. And if you add heavy outerwear and uncomfortable shoes that make it hard to move, you definitely lose all desire to travel.
In fact, we just don't know how to pack a suitcase properly. How does it usually go? We take a lot of things at random and just in case. Because maybe you have to go to a restaurant, then you need to pack a dress and shoes. Or maybe it's going to be cold, even though we're traveling in the warm fall (here it's worth taking insulated boots, a sweater, and sometimes a knitted sweater and another jacket).
We've decided to help you understand this issue. So today we're going to tell you how to travel in cool weather without packing too much.
Take cosmetics in miniatures
Leave the liter-sized bottles of shampoo, conditioner, and other care products at home and replace them with miniatures. Even if you have to buy them later, it's still better than carrying a ton of junk with you.
Where to get small containers? There are actually a lot of options.
You can immediately buy care products in travel packaging. There are many of them in almost every store.
There are special miniature jars that are designed for traveling. You need to manually pour your products into them. The advantage of such containers is that they are reusable and will last you for years.
And if you need it here and now, we recommend looking for small containers at home. We're sure you'll find them for sure. After all, cosmetics stores often organize promotions and give away samples as gifts.
Wear what takes up the most space
Yes, yes, we've all heard this before, but for some reason, when it comes to packing, we get lost and shove all the heaviest stuff in our backpacks. While it's okay in the summer, it's not okay in the fall and other cooler seasons!
There is one important point here: although it is better to wear something that takes up a lot of space, do not forget that at the same time these clothes should be mega comfortable and convenient. It will be good if your pants, jacket, or hoodie have a lot of pockets.
It is also recommended to take a basic wardrobe with you in the fall. These can be jeans, cotton T-shirts, long sleeves, sweatshirts, shoes with comfortable soles, etc. It's all about your style and taste.
Leave your tech to rest at home
Almost everything you need is on your phone. It can replace a camera, because even a smartphone can take good pictures; a laptop, a player, etc.
Hair dryers, hair tongs, epilators, iPads, electric razors, and other devices should also be left at home. They will only make your backpack heavier, and it's not a given that you will use them.
Check the weather forecast in advance
Of course, forecasters can be wrong and predict rain in sunny weather. Well, it can happen. But most likely, you will be traveling for more than one day. Therefore, it is worth studying the weather conditions for the entire vacation period.
What will it give you? Understanding what to take with you. Because sometimes autumn is unpredictable, and even in October it can be too warm. So why bring an insulated jacket if you can get by with a light sweater?
Take an extra small bag with you
It can be a banana bag, a shoulder bag, a small backpack, etc. This way, you will free up space in your main suitcase. After all, your keys, wallet, phone, charger, power bank, and documents will be in your extra luggage.
Pack compactly
YouTube and other social networks have hundreds of videos with step-by-step instructions on how to pack a suitcase correctly, from socks to bulky items. By the way, this is a very important and necessary skill. It helps you get your clothes to your destination without wrinkling them, and it also helps you free up more space in your morning.
What should you take with you?
Be sure to put in your backpack:
first aid kit
phone and charger;
documents, cards and cash;
copies of documents.
These are the most important and necessary things. You can't go on any vacation without these things.
Remember that the amount of clothes you pack is not really that important. No one will even pay attention if you show up in the same outfit every day. So take only the most important things with you and forget about heavy suitcases. Traveling without big bags in the fall is real!
Earlier, OBOZREVATEL told you what things you should definitely take with you when traveling.
Only verified information is available on our Obozrevatel Telegram channel and Viber. Don't fall for fakes!