Trending:
Never wear this: 5 trends of 2023 you won't surprise anyone with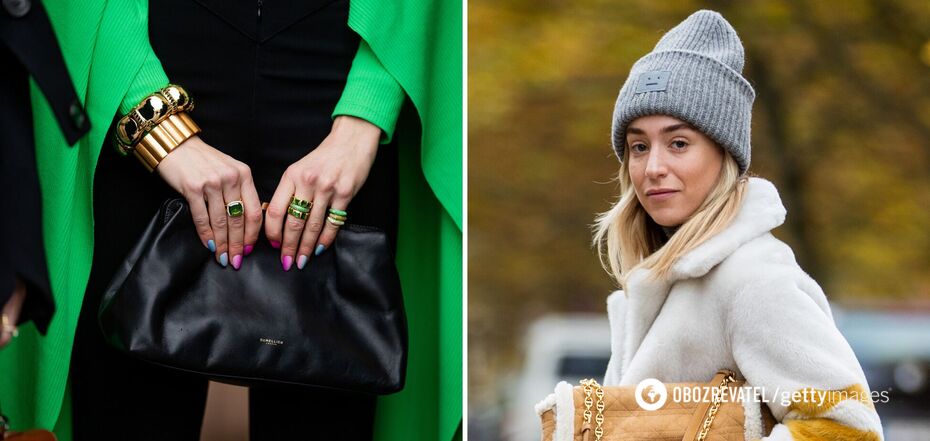 Stylish techniques that are no longer relevant
There is a concept of "macro trend" in style. This is mega-popular but for a short period. In other words, the brighter the trend, the more likely it is that everyone will get bored with it. One of the most striking examples of 2023 is Barbiecore: an aesthetic inspired by the iconic Barbie doll. One by one, the girls began to create looks in the pink palette: bows, fluffy skirts, pink tops, shoes, and so on. But then they wanted to stand out more from the crowd, so Barbiecore was replaced by Old Money and Tomato Girl styles.
What other macro trends have gone out of fashion this year (and probably won't come back)? Let's find out in the article of OBOZ.UA.
1. Balloon skirt
This is a model of a skirt, assembled at the top and bottom with a ribbon or braid. It is easy to style and makes any look elegant and romantic. It would seem that this is enough to last at least a few years. Unfortunately, due to its excessive popularity in summer, the balloon skirt has been named an anti-trend.
2. Pajama pants
This is a bright trend that we will miss. Outfits with this item are so cozy and do not hinder movements... Now stylists advise using this item for its intended purpose only at home. As an alternative, they offer straight-cut knitted pants made of merino wool, cashmere, or angora. They are no less comfortable than pajamas but they definitely keep you warm in cooler weather. In spring and summer, you can wear linen, satin, or cotton models.
3. Ring set
The fashion for layered jewelry (including ring sets) appeared several years ago and was at its peak in early 2023. However, it is gradually being replaced by the aesthetics of minimalism: the less jewelry, the better. Instead of wearing several rings, feel free to wear massive rings that will add a touch of charm to your outfits.
4. Belt over a jacket
Six months ago, stylists advised wearing a thin brown, milky, or black belt over a straight-cut jacket. Now it is better to abandon this technique. The reason is that this combination is too popular. It is no longer something special. Try to emphasize the waist with an asymmetrical vest with a belt or a faux leather basque instead.
5. Faux fur coat
At the beginning of 2023, a plush fur coat was one of the most desirable things for girls. However, as in the situation with the "belt over a jacket", this trend will not surprise anyone. In the new fall-winter season, stylists offer other relevant items like sheepskin coats, down jackets in basic colors, and leather bombers. Read about what hats to combine them with in our article.
Earlier, OBOZ.UA wrote about 5 models of jeans that are already outdated or will soon lead anti-trends.
Only verified information is available in our Telegram OBOZ.UA and Viber. Do not fall for fakes!