Trending:
Never going out of style: eight manicure shades that are always in trend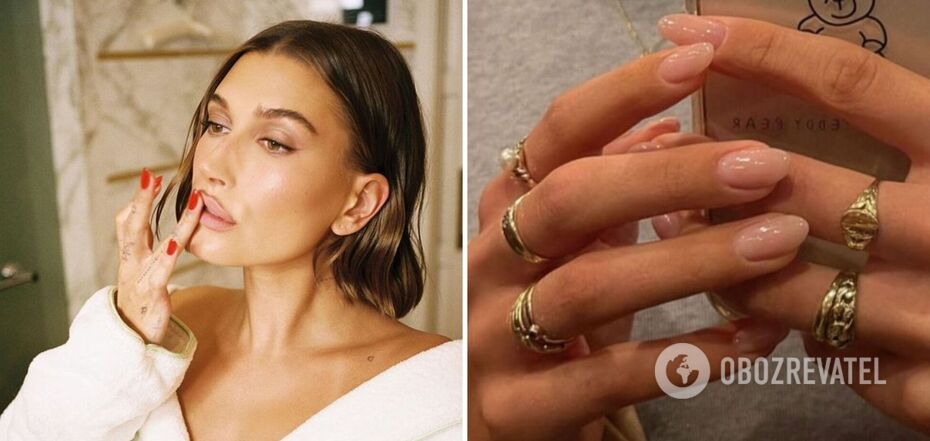 When fleeting mani trends get boring, the timeless classics will come to the rescue. Source: Pinterest
From angelic nails to milky and even glazed nails, the past seasons have not lacked for nail design inspiration. It seems as if every time you open TikTok or Instagram, more and more different manicure ideas appear in the feeds.
Sometimes all these fleeting trends can be a little overwhelming, so there's nothing wrong with going back to basics and using good old-fashioned shades. Who What Wear talked to experts and found out which classic nail polish colors will always be in fashion.
Classic red
You simply can't go wrong with classic red. "Red nails will never go out of style, and they are a favorite among our clients at Townhouse," says Juanita Huber-Mille, nail expert, founder and creative director of Townhouse Nail Salon. "From bright, bold hues to deep berry tones, red is perfect for effortless chic and a timeless look."
Nudes
If you like something more subtle, nude mani is a win-win. This year we've seen natural designs gain popularity, but nude nails will never go out of style. "Less is more, and I love it," says nail expert Iram Shelton.
Bright blue
Although it's a trendy nail color and the bolder end of the spectrum, it's also a pretty reliable classic because the shade can be worn all year round. "It's so beautiful and really uplifting," says Shelton.
Burgundy
"Burgundy, the timeless color of attraction, has cemented its status as a clear favorite," says Huber-Mille, "From the runways to the red carpet, this rich and captivating shade exudes sophistication and elegance. Thanks to its enduring appeal, burgundy remains a popular choice."
Forest green
Green nails are undoubtedly an interesting mani at any time of the year, but if you want something that never goes out of style, then the color "forest" is your option. "Forest green nails are always a winning look," says Tinu Bello, a celebrity manicurist and senior representative of the Mylee brand.
Creamy white
Creamy white tones go with almost everything and can add a chic finishing touch to your look. "I prefer milky nails to all-white," says Shelton. It's no secret that milky nails are everywhere now, and WWW predicts that they will be popular for years to come.
Barbie pink
Everyone is in their Barbie era right now, but bright pink nails have always been in fashion. "It's a nice color," says Shelton.
French
Technically, it's not a color, but it's hard to remember a time when French mani wasn't in fashion. "There are so many versions of the French manicure," explains Shelton. "Bright colors are great in the summer, but when you go on vacation and don't have your outfits planned out, it's best to do a classic French manicure because it will go with absolutely everything.
Earlier, OBOZ.UA wrote about a new super trend of fall 2023 - a chocolate jacket, which was to the taste of fashionistas from London to Paris.
Only verified information is available on the OBOZ.UA Telegram channel and Viber. Do not fall for fakes!