Trending:
More than 800 UFOs reported in the US: what is known about it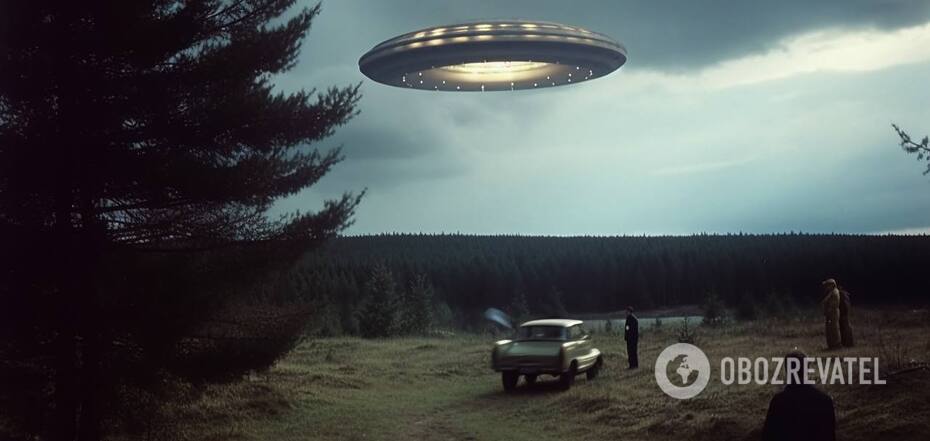 UFO sightings increase
Since 2019, the Pentagon's Office of Anomalous Activity Reporting (AARO) has received various types of information about 291 new sightings of unidentified abnormal phenomena (UFOs). The total number of cases as of the end of April 2023 exceeded 800.
This is stated in an intelligence report that was recently released in the US Congress. According to Talker, researchers note that the number of sightings has increased, but UFOs do not cause any harm to people.
AARO is leading the US Department of Defense's efforts to document and analyze any potential otherworldly sightings.
Reports since 2019 still reflect a bias toward restricted military airspace, resulting from reports from military personnel and sensors available in such areas.
However, this bias has now been reduced by reports from commercial pilots, which show a more diverse geographic distribution of unidentified object sightings across the United States.
The report also makes clear that the UFO sightings do not interfere with aviation activities or pose a threat to air traffic.
"While the mere presence of a UFO in the airspace poses a potential threat to flight safety, none of these reports indicate that the UFO maneuvered in dangerous proximity to civilian or military aircraft, was located on the flight path, or otherwise posed a direct threat to the safety of the observer aircraft," the report says.
The AARO also noted that since 2019, it has not received a single report indicating that UFO sightings have been "associated with any negative health effects."
At the same time, Pentagon experts have acknowledged that some reports from military witnesses are "indeed troubling." The point is that the observed UFOs had characteristics that could be considered potentially dangerous, such as high flight speed or unusual maneuverability.
The Pentagon noted that analyzing and understanding the potential threats posed by UFOs is an ongoing collaborative effort involving many departments and agencies.
"The safety of our service members, our bases and facilities, and the protection of the security of U.S. operations on land, in the sky, at sea and in space are of paramount importance. We take reports of intrusions into our designated space, whether land, sea or air, seriously and investigate each and every one of them," said Pentagon spokesman Brigadier General Pat Ryder.
The published report covers data for the period from August 31, 2022 to April 30, 2023, as well as data for previous periods that were not included in the previous report.
In total, AARO received 291 UFO reports during this period, of which 274 were for this period, and another 17 were for 2019-2022, which were not included in previous annual reports.
Earlier, OBOZ.UA reported that NASA and the Pentagon recognized the anomaly of spherical UFOs flying "all over the world".
Subscribe to OBOZ.UA's Telegram and Viber channels to keep up with the latest developments.