Trending:
Lunar eclipse on October 28: exact time and where to watch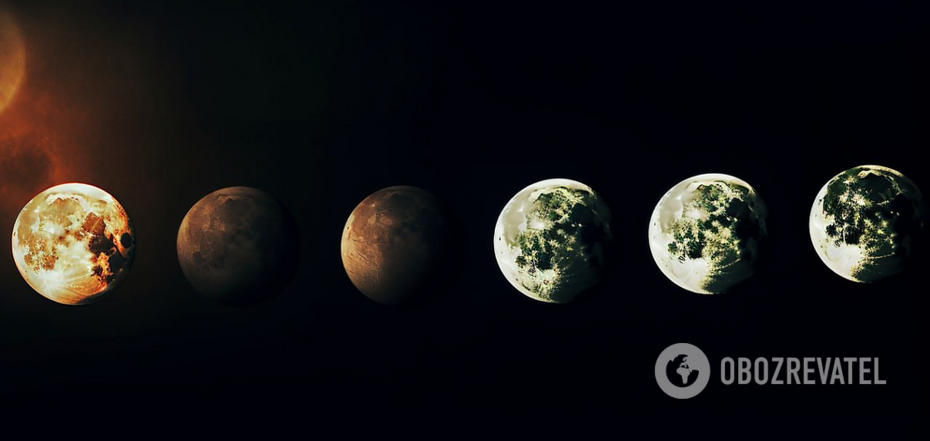 A partial lunar eclipse will be possible to watch in Ukraine if the weather is good
This Saturday, October 28, will be the last eclipse of the year. The Moon will enter the Earth's shadow and its disk will be only partially hidden.
OBOZ.UA tells you when it will be possible to observe the celestial phenomenon. And whether it will be visible in Ukraine.
When the eclipse will take place
The partial lunar eclipse will take place at 23:14 Kyiv time. This will be the peak of the phenomenon. But it will be possible to observe it in dynamics for several hours.
21:02 - the phenomenon will begin when the Moon enters the Earth's penumbra, at which point it will be almost impossible to see the eclipse with the naked eye;
22:35 - the celestial body will begin to enter the Earth's shadow, at which time the darkening of the lunar disk will become clearly visible;
23:14 - the maximum phase of the eclipse will begin, but since it will be partial, the Moon will not darken completely;
23:53 - the Moon will come out of the Earth's shadow, the phenomenon will enter its final stage and will become almost invisible again;
01:26 - the Earth's satellite will completely emerge from its penumbra and the eclipse will end.
The total duration of the eclipse will be 4 hours and 25 minutes.
How to watch in Ukraine
Since the eclipse will take place at night, it will be possible to see it from anywhere in Ukraine. But only if the sky is clear and cloudless.
At present, forecasters predict that the sky will be cloudy with clearings over the territory of our country on the night of October 28-29. Except for the northern regions, where the forecast promises partly cloudy weather. However, the forecast for such a period of time is quite inaccurate and may change by the weekend. Those who want to admire the eclipse are advised to follow the updates.
To see a visualization of how the Earth's shadow will pass across the lunar disk, you can use the Time and Date service. It will also show exactly how high above the horizon the eclipsed Moon will be visible.
Earlier, OBOZ.UA told you where you can watch the lunar eclipse on October 28 online if, say, the weather is really cloudy.
Subscribe to OBOZ.UA channels onTelegram and Viber to keep up with the latest events.