Trending:
Like in Israel. Myroslav Kuvaldin suggested that people who have not served in the army should not be allowed to take power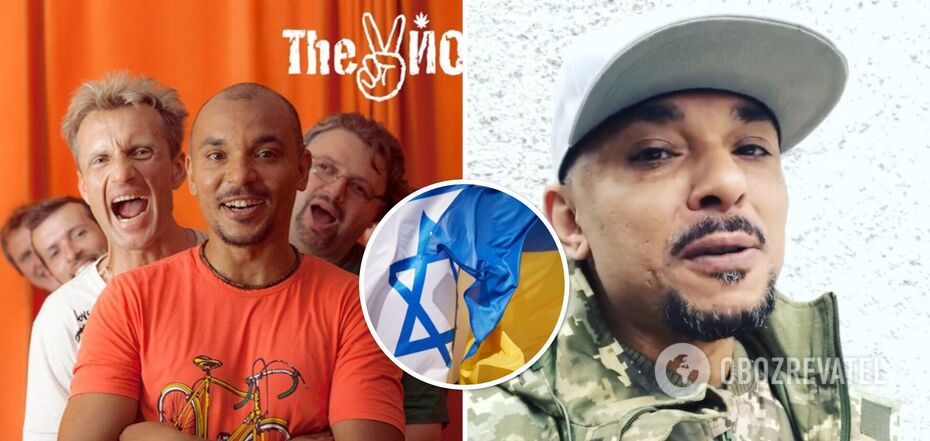 Myroslav Kuvaldin suggested that people who have not served in the army should not be allowed to come to power
Myroslav Kuvaldin, a well-known Ukrainian musician of Nigerian descent who joined the Armed Forces immediately after February 24 and is now visiting the front regularly as part of the "Cultural Troops", said that in the future, people who have not served in the army should not hold public and elected positions in Ukraine. He cited Israel as an example, where the army is a "normal social elevator," and candidates for mayor or deputy must have service experience.
According to the leader of the once-popular band "The VYO," Ukraine will win not when it drives the Russian occupiers from its lands, but when the system he outlined works and when judges and deputies are military men who want change, not corrupt officials who only think about filling their own pockets with money. Kuvaldin shared his thoughts in an interview, a fragment of which was published on the Instagram page of the "Cultural Troops".
The musician noted that it would be very unfair if people who had not been involved in any way in bringing this victory to the country during the bloody terrorist war came to power after the victory. Kuvaldin also suggested that it will be the veterans who will have to clean up the mess in the country that has accumulated over the years.
"I really hope that the army will become a normal social elevator as it is somewhere in Israel, where, if you haven't served, you can't hold any public or elected office. You will not become a mayor or a deputy. You can only pray to God if you have not served in the army. I think it should work the same way here because people now give all their time to ensure that the country can continue to exist. Someone is smoking a hookah, thinking that it won't affect him. I think that all these guys who are now spending their time and giving their lives here will have to clean up these Augean stables for a long time to come," the artist said.
Kuvaldin emphasized that he is against the so-called "military dictatorship". However, based on his own observations, he concludes that the Ukrainian government needs large-scale changes. According to the singer, the future Ukraine, for which the Armed Forces are now fighting, will be governed by the heroes of this war, and this is the only fair solution.
"Looking at how the MPs don't give a f*ck about all this, I realize that no one is going to bother. It's been a year and a half, almost two years when we could have worked harder. And you can see that nothing changes these people. Therefore, we need to do some surgical exercises. Victory is, of course, a Ukraine that is pleasant and where you want to live, where you don't complain that the wrong deputy was elected or that the judge is a jerk and where your brothers are these judges and deputies. And the country is run by people who do it for the country, not for themselves. This is the Ukraine I'm fighting for here," the singer summarized.
As OBOZ.UA wrote earlier, Kola Serha shrared how he and Myroslav Kuvaldin once had to teach a pro-Russian elderly woman a lesson in Druzhkivka, Donetsk region. The resident of the town called the artists and defenders "Nazis". Details are in our article.
Only verified information is available on our Telegram OBOZ.UA and Viber. Do not fall for fakes!