Trending:
Journey to the edge of the world: what is interesting Antarctica and is it possible for a tourist to get there?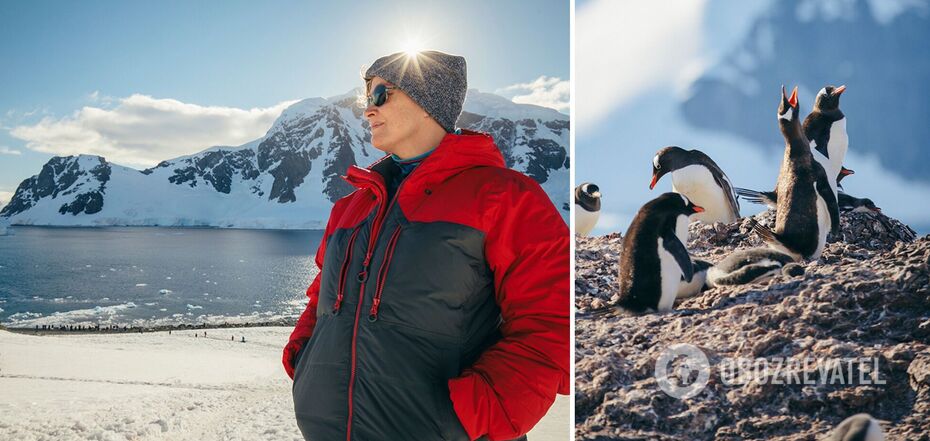 Journey to the edge of the world: what is interesting Antarctica and is it possible for a tourist to get there?
Some 30 years ago, a trip to Antarctica seemed like something unrealistic. Only scientists and employees of scientific stations could get there, and the selection was such that the chances of visiting the icy continent were almost zero.
But time has changed and now tourists can travel almost anywhere. But, as always, there are nuances.
Can everyone visit Antarctica?
Yes! However, Antarctica today is a region with strictly controlled tourism. This means that you can get here only with the help of travel agencies that have a special license. This is primarily due to the rather high risk of such travel.
Today, all tourist routes are controlled by the IAATO organization. It guarantees that every person who gets to the mainland will be under the constant supervision of a guide and will return home safe and sound. This company also makes sure that tourists do not litter Antarctica and do not harm themselves or others during the trip.
How to get to Antarctica?
Currently, there are only two ways to get to the white continent: by cruise ship and by plane. These are completely different types of tourism that have their advantages and disadvantages.
The most budget-friendly option, suitable for those who just want to see Antarctica without any extreme. The ship passes along the coast of the mainland, offering views of the glaciers.
Such a trip lasts from a week to a month and costs from $7000. During the tour, you will be able to scuba dive into the icy water, appreciate the beauty of the continent, admire penguins and whales, see several nearby islands, and take beautiful photos against the backdrop of the snow-white continent.
Advantages: you will travel in comfortable conditions with all the amenities, you won't have to spend the night in tents and eat freeze-dried food, you won't face altitude sickness.
Disadvantages: you will only see the continent from afar, so you will never actually visit Antarctica.
Such a tour is suitable only for experienced and prepared tourists, as it involves complete immersion in the atmosphere of the continent. Such a pleasure will cost at least 40 thousand dollars, and if you add a visit to the South Pole, you will need to pay from $130,000.
This cost is absolutely justified, because the trip includes a very difficult and long flight on a special plane, a team of professionals must be with you at all times, you are accommodated in a prepared heated tent, given transportation, skis and all the necessary equipment, and there are doctors and rescuers nearby, without whom you can die. Add to that the high risk of encountering wild animals and frequent snow storms. Therefore, the guides who will accompany you also risk their lives, and they are well paid for it.
Advantages: you will see the continent in all its glory, go through an incredible experience and emotions that you will not find anywhere else.
Disadvantages: high cost of the tour, attachment to guides and camp, difficult conditions on the mainland.
What to see in Antarctica?
Tourists usually don't know that there is anything else in Antarctica besides glaciers and the South Pole. So it comes as a surprise to them when they see the following incredible locations.
Almost all cruise ship tours to Antarctica pass through this strait. It is the shortest route to the continent.
The passage through the Strait takes two days. All this time, the weather is stormy with high waves and strong winds. This scares tourists, but not the crew of the ship, who are used to such Drake's "vagaries". It is really dangerous here only at the end of March. At this time, tour operators do not organize trips because they can result in the sinking of the entire ship.
Interestingly, the strait combines cold and warm currents from the Pacific and Atlantic oceans. This creates good conditions for a large number of fish and marine mammals to live here. In particular, you can see whales, dolphins, and penguins. You will also constantly see various birds flying overhead, which you can't see anywhere else.
The most famous of the Shetland Islands was once famous for its giant whaling industry. But fortunately, the capture of these marine mammals is now strictly controlled by international law, so this place now attracts the attention of scientists and tourists only.
The reception, when viewed from above, resembles a horseshoe. It is this shape that made it a good shelter from storms and hurricanes. Perhaps that's why penguins are so fond of it. It is also one of the few places on the mainland where geothermal springs are located. You can even plunge into them and then walk barefoot on the warm volcanic sand, which has a deep black color.
Perhaps the most famous place among tourists. After the Second World War, it was home to a British military base, and in 1962 it was turned into the Antarctic Museum. There are exhibitions dedicated to the exploration of the continent and famous expeditions.
In addition, the only souvenir shop on the mainland is located in Lakra, where, in addition to magnets, cups and other standard trinkets, there are pieces of meteorites and fossilized plants and insects.
Tourists can also find the southernmost post office in the world in the port. It was originally created for expedition members who spent several months to several years in Antarctica. It was the only way to contact their families. Nowadays, this function is performed by satellite communications, and the office has become a kind of attraction. However, about 70 thousand letters are sent from here every year.
Traveling to Antarctica is risky and very expensive, so such an extreme vacation is not for everyone.
Earlier, OBOZREVATEL told about the most popular tourist destinations in the world.
Only verified information is available on our Telegram channel and Viber. Do not fall for fakes!