Trending:
Is the return to the USSR going according to plan? Due to sanctions, Russians want to show "Escrava Isaura," "Muñeca brava" and other old TV series in cinemas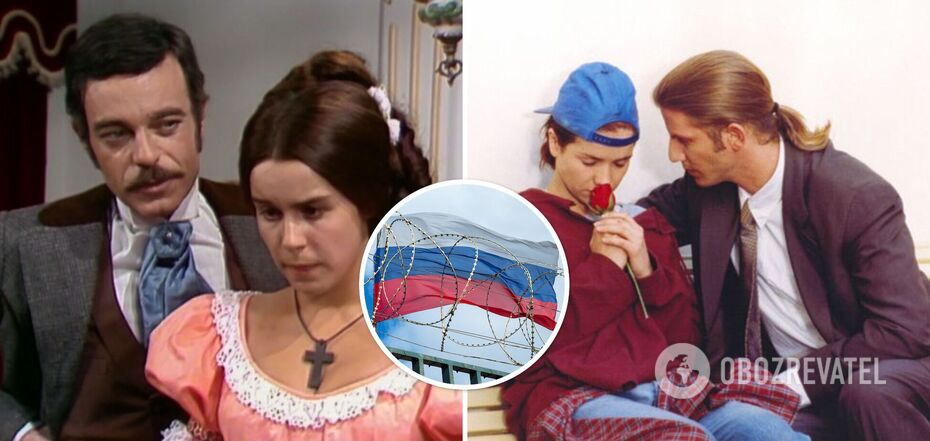 Russian cinemas want to show old Brazilian and Mexican TV series
Film sanctions against the terrorist country of Russia are forcing Russians to go to various shameful lengths, including copyright infringement and showing pirated versions of hit movie premieres. Now it has become known that Russian online cinemas want to buy the rights to show old Brazilian and Mexican soap operas of the 90s.
Russian media write about this. Interestingly, even potential consumers of the content have criticized this idea. Russian viewers write that they do not expect these series to return, even though they call the domestic product "shit."
For example, such series as Escrava Isaura, Rosa Salvaje, Los ricos también lloran, Muñeca brava, O Clone, Simplemente María, and others are planned to be broadcast on Russian screens.
In Russia, they believe that such series can become popular again due to "the love of Russians for watching old movies."
"Viewers, having tasted content from Turkey and other countries, are now beginning to look more actively at Latin America," believes Anton Volodkin, CEO of the online platform Wink.
But Russians themselves are far from thrilled with the prospect of watching TV shows from at least 30 years ago. Obviously, returning to the USSR is not to everyone's taste.
"God forbid, isn't our own shit enough?", "They decided to finish off our viewer, and the torture will be slow (multi-episode)", "Why? For whom? Who cares?", "They are very boring, life has accelerated", "Why do we need them? We have nowhere to put our own... TV is full of them", "Yes! We won't see anything good anymore!", "In the nineties, these series were a novelty. Any shit not made in Ukraine was consumed with pleasure. But now we have learned to distinguish the wheat from the chaff. By the way, our most worthless series are even better than these "Rosa Salvaje"'s. "I haven't watched TV for several years. And if this and similar drudgery returns to the screens, I will definitely not turn it on anymore.", "For stupid cattle, you don't need more than that! They can watch Isaurus all year round and be happy! Don't forget Putin's speech during the breaks," Russians themselves wrote under the news.
It is noted that Latin American countries are interested in the Russian market, but the rights sale deals will not be publicized due to fears of US sanctions.
As a reminder, the Russian film industry has been severely affected by sanctions since the start of the full-scale war with Ukraine. Hollywood films do not allow Russians to buy distribution licenses, streaming platforms are limited to Russian viewers, and filmmakers lack the imagination to make their own quality product. Therefore, they have to commit shameful copyright infringement and revive old projects such as Happy Together or Daddy's Daughters. Read our article to find out how Russia is trying to escape from film sanctions.
Earlier, OBOZREVATEL wrote that the Russians once again demonstrated their rotten nature and stole the Ukrainian series "To Catch Kaidash" based on the novel "The Kaidash Family" by Ivan Nechuy-Levytsky. Now, on Russian piracy services, citizens of the terrorist country can watch all 12 episodes of the project in low-quality Russian dubbing. Follow the link for details.
Only verified information is available on our Obozrevatel Telegram channel and Viber. Don't fall for fakes!