Trending:
If the cactus rots from below: how to save the plant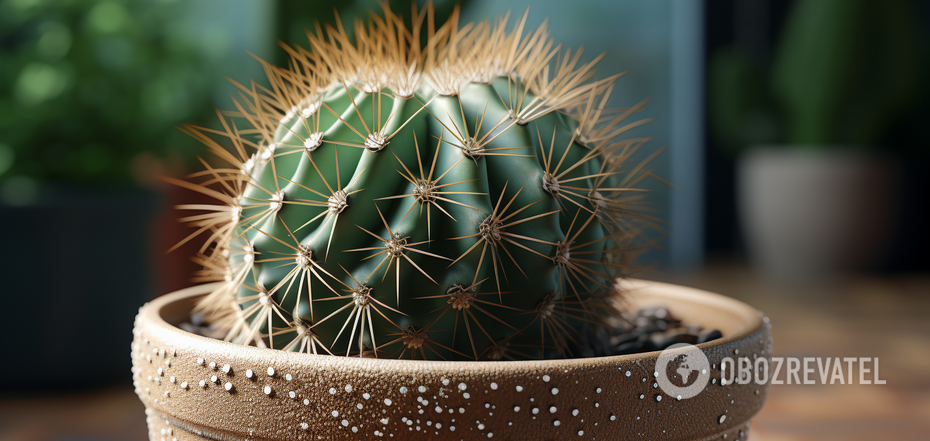 How to save a rotting cactus
Cacti are quite unpretentious plants. There is a popular myth that cacti will grow under any conditions - they don't even need to be watered.
In fact, cacti are prone to decay, and there can be many reasons for this. Read the OBOZREVATEL article on how to save a plant if it is rotting from below.
Causes of decay
Compared to other plants, cacti can truly be considered hardy. Among the most common causes of decay are the following:
Excessive moisture, which causes damage to the root system and waterlogging of the substrate;
damage by diseases and pests;
viral infections.
How to save a cactus
Here are step-by-step instructions to help save the cactus.
Step 1: preparatory
Carefully remove the cactus from the container and wash it from the soil.
Step 2: pruning rules
Rotten parts should be cut off immediately.
An important caveat: fungal mycelia penetrate even healthy tissue, so you need to cut off the damage with a margin.
If the cactus begins to rot again after pruning, it means that you have not removed all the infected parts.
Step 3: trimming the stem
The cactus stem must be cut on both sides. The cut will resemble a slightly sharpened pencil.
Step 4: drying
At this stage, we proceed to "drying". After pruning, the cactus should dry out. The plant should be dried in a bright room, while avoiding direct sunlight. It should be dried until a dense crust forms on the cut. Some experts advise drying until roots form.
Step 5: rooting
After drying, the cactus needs to be transplanted. It is best to choose a small pot and fill it with dry sand.
You can't fill the cactus with water - watering is done through a sump. Water should saturate 1-2 cm of the bottom layer of sand - this will be quite enough.
Place the cactus in a bright place, but avoid direct sunlight - this will allow the plant to take root as quickly as possible.
Earlier, OBOZREVATEL told you how often cacti should be transplanted and which pot is better to choose.
Subscribe to OBOZREVATEL's Telegram and Viber channels to keep up with the latest developments.