Trending:
How to save up to 50% of your budget when traveling abroad: useful life hacks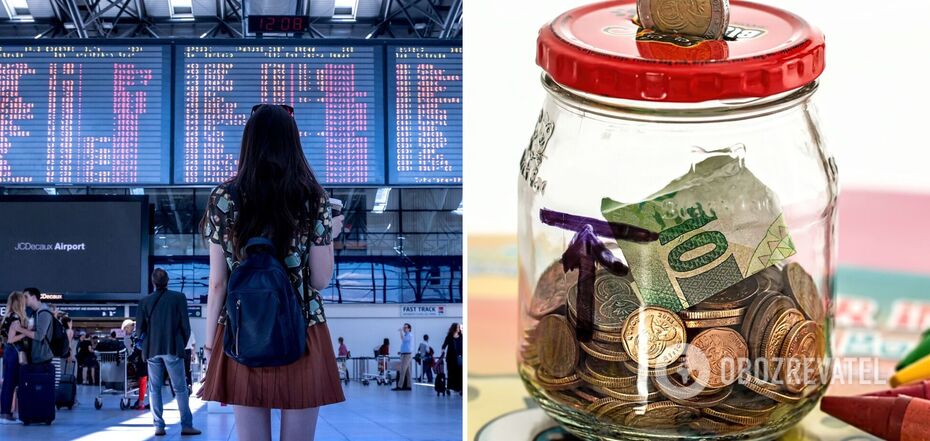 How to save money when travelling
Every year, traveling becomes more expensive. This is influenced by a huge number of factors that we would not like to dwell on. However, a dream trip doesn't always have to cost you sleep or leave you with an unpleasant taste of mevina and discomfort from a tightened belt. Let's try to figure out how to have a great vacation without spending all the money in the world. We have prepared some tips for you.
Buy everything in advance
It's a simple idea that many people ignore. And of course, it's not always clear whether you'll be able to take off work on the planned dates. Moreover, a lot can happen before a trip, so the fear of spending money and being left with nothing is also present. Some people don't plan ahead because of superstition, believing that something will happen for sure.
Be that as it may, buying in advance really saves you money. This applies to accommodation and transfers to your vacation destination. The longer you put it off, the more you'll pay. Early booking allows you to save from 30% to 50%.
The only exceptions are promotions from low-cost airlines or hot tours, but more on that later.
Another great principle that became an axiom with the advent of the Internet. By solving issues with housing and transportation online, you can not only be sure that nothing will disrupt your plans, but also save money.
Of course, some people like to choose everything on the spot. However, the days when you got something you didn't know what to expect when ordering from the Internet are long gone. Now you can get a negative review for such pranks, and this is a loss of customers, which no one needs.
Low-cost airlines and promotions
God bless low-cost airlines. With the advent of cheap bus and airline tickets, traveling has become much easier. Now even a small budget will allow you to travel to one of the European countries. There is only one problem - it may not be very convenient dates, a flight with a stopover or to an airport in a neighboring city with a destination. Therefore, you will have to combine to be on time everywhere.
Another good news is that even low-cost airlines have promotions. Most often, they are seasonal, so they are predictable, but there are exceptions, so you need to follow social media. If you decide to buy tickets, check all the data in advance. Incomplete registration can be interpreted by the algorithm as increased interest, and the next time you go to buy everything, the price will be higher.
But not only low-cost airlines. Hotels or tour operators can also offer cheap tours. Despite the possibility of great savings, this kind of entertainment is quite specific, as it requires a lot of dexterity and negotiation skills.
We definitely don't recommend this option for families and couples, but it's a good option for those who like to travel alone. Couchsurfing has long been commonplace in the West, forming a whole culture. It turns out that there are a lot of people who are willing to host guests from all over the world for free. What is their benefit? Cultural exchange and new acquaintances.
Nevertheless, couchsurfing involves a lot of risk, as you stay in the home of a stranger whom you have never seen in person before. Therefore, we advise you to make acquaintances on social media and check information and reviews before making such a decision.
Most people plan their travels for summer and fall, while some like to spend the winter holidays in warm climates. All this is included in the concept of seasonality. But what happens if you choose an off-peak season or dates that are not popular for vacation? Of course, you'll have to accept the fact that you'll be watching your colleagues' photos on social media while sitting at your desk, but you'll also be able to save money.
In our opinion, there are three main advantages of such a vacation. First of all, it's lower prices. The travel business lives for the season, so it raises prices to ensure that the money earned is enough for the next one. By choosing the right dates, you can buy food and services at real local prices.
Secondly, the absence of crowds and queues. You must admit that you have at least once encountered the fact that popular places are always crowded, sometimes too much. And how do you like the prospect of standing in line for several hours to visit a museum you've been wanting to visit for a long time, or a cathedral that has been standing in the city center for centuries? Now imagine your vacation without it.
Thirdly, in summer it can be too hot to look at the outstanding architecture of an ancient city or climb the ancient hills. In winter, however, walks are much shorter, as it gets dark earlier and the temperature below zero is not very conducive to long stays outdoors. You have a chance to choose the weather that is comfortable for you, and to reduce costs. Sounds good, right?
Food is the third largest expense, after housing and transportation. Of course, you can prefer a passive vacation and buy an all-inclusive hotel room with three meals a day, but even though the food is relatively good, it can be expensive. Local cafes and restaurants will not be cheap alternatives either, and you shouldn't forget about tipping.
It is much cheaper to rent an apartment with a kitchen. Of course, it will take you extra time to cook. However, by buying food yourself, you will not only be able to better control your budget, but also try a wider variety of food, not excluding local cuisine from your diet.
Take advantage of discounts
Tourist destinations often have discounts for large groups, families, children, and students. Asking for discounts may be uncomfortable, but a minute of nerves will save you a few extra euros. In addition, in many cultures it is customary to bargain before buying, so you should not deny yourself the pleasure of trying. Even if the seller refuses you, it will be a story that you will bring back with you from your vacation.
As for students, there are a lot of international programs. From our own experience, we can say that your student ID card should be valid even abroad, so you should definitely throw it in your suitcase.
Museums often offer free admission on certain days for all visitors. Of course, here we return to the topic of queues, but if you are not in a hurry, it is a pretty good opportunity to see for free what others paid money for yesterday.
Earlier, OBOZREVATEL told you how to save money while traveling in Ukraine.
Only verified information is available on the Obozrevatel Telegram channel and Viber. Don't fall for fakes!