Trending:
How to pickle herring properly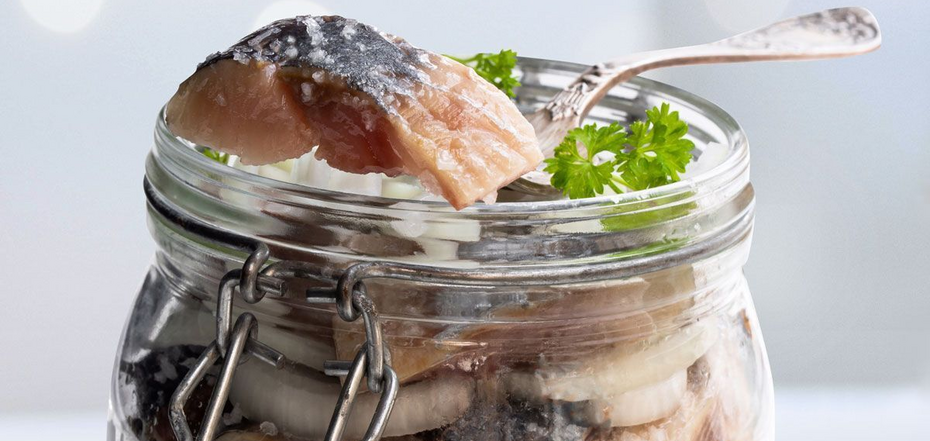 Pickled herring. Source: polonist.com
Herring is the healthiest and the most budget-friendly fish. It contains a lot of vitamins and, most importantly, it is an excellent source of omega-3 EPA and DHA fatty acids.
Cook Oksana shared a recipe for delicious pickled herring with apple cider vinegar and onions on Instagram.
Ingredients:
herring - 550 g
water - 80-100 ml
onions - 2-3 pcs.
apple cider vinegar - 40-50 ml
unrefined sunflower oil - 40-50 ml
salt - 1.5-2.5 teaspoons (I like it very salty, so take 2.5, if you like it less salty, take 1.5)
sugar - 1 tsp.
bay leaf - 1 pc.
black peppercorns - 4-6 pcs.
allspice - 1 pc.
Method of preparation:
1. Wash the fish under running water, cut off the head and tail, remove all the insides, and wash the fish again. Divide into fillets and remove the bones.
2. Cut the onion into thin half rings.
3. For marinade, mix water with salt, sugar, pepper, and bay leaf, bring to a boil, and then cool completely. Mix the cold marinade with oil and apple cider vinegar.
4. Put the herring and onions in layers in a glass dish, pour the marinade over and leave it in the refrigerator overnight (for a day) under the lid.
You can also find more recipes on OBOZREVATEL: