Trending:
How to make dumpling dough that won't be tough, gray, or hard: we share the most successful recipe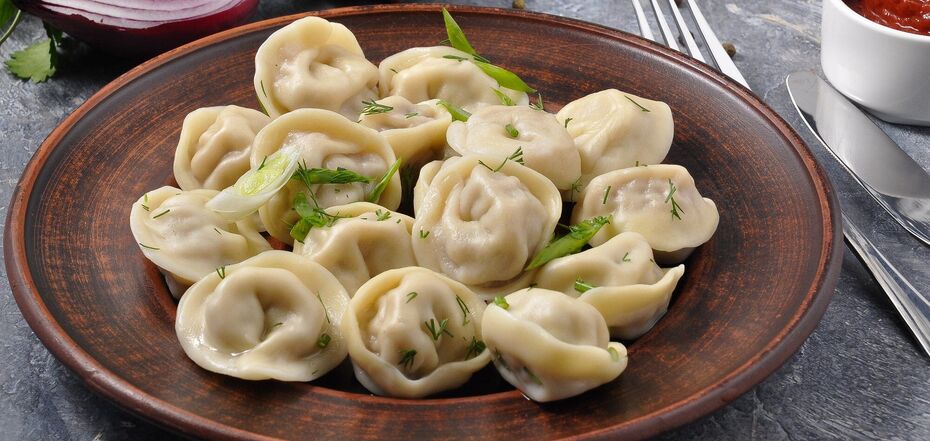 Homemade dumplings. Source: depositphotos.com
Dumplings are a dish that everyone loves, and they are very quick and easy to prepare. The most important thing is to make a good dough and a tasty, juicy filling.
Cook Vita shared on Instagram a recipe for a successful dumpling dough that won't be hard and dark.
Cook's tip: don't use chicken for the filling, it will make the dumplings dry, but chicken thighs are great. A mix of beef and pork is very juicy and tasty. And you don't need to add anything to the minced quail, it's juicy by itself!
Ingredients:
flour - 3 cups
eggs - 1 pc
vegetable oil - 3 tbsp
boiling water - 1 cup
salt - 1/2 tsp
Method of preparation:
1. Mix the salt with the flour. Mix the egg with the oil. Next, add the egg and oil to the center of the bowl with the flour and stir with a fork, capturing more and more flour (no need to try to capture all of it at once).
2. Next, gently pour in the boiling water and stir with a spoon. Knead with a spoon while the dough is hot, then knead on the table, it will take about 5 minutes.
3. Wrap the dough in cling film and leave it to rest for 30 minutes.
Use any filling for dumplings!
You can also find recipes on OBOZ.UA: