Trending:
How to insulate a balcony from the inside: simple tips for the winter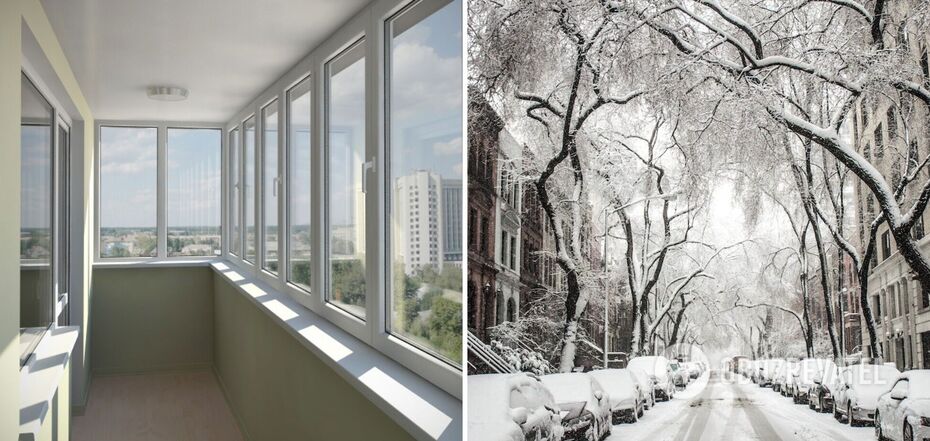 How to insulate a balcony from the inside
It is from the balcony that a lot of cold air enters the apartment, so Ukrainians need to think about how to solve this problem now. The heating season hasn't started yet, and the weather has already turned cool.
Before the severe frosts come, use this time to insulate your balcony. OBOZREVATEL has found effective tips that will help you cope with this on your own.
First, you need to prepare the balcony for insulation. Clean it and take out all the things. Take a close look at the gaps where cold air gets in and use ordinary sealant or polyurethane foam to fill them.
Next, you will need durable and moisture-resistant materials, usually people choose foam or mineral wool.
Walls
Styrofoam or mineral wool will help keep the cold out of your apartment. First, fix the material to the walls and install a crate of wooden beams over the entire plane. This will help smooth out unevenness in the wall.
Fill the joints with polyurethane foam, and put a vapor barrier film on the top of the structure.
The floor
For the floor, you can use penofol or polyethylene. Lay the material of your choice on the floor in two layers, and install a frame made of wooden beams on top. Wooden materials can be pre-treated with special antiseptics to avoid mold and rotting.
Fill all the joints between the wall and the beams with polyurethane foam. Cut off the excess foam with a knife. Then lay the laminate or linoleum flooring. To make the floor even warmer, lay a carpet on top.
Ceiling
Frame
This is the first method that can be used to insulate the ceiling. Apply an antiseptic to the ceiling to prevent mold. Install a frame from wooden beams. Put insulation in it, such as mineral wool or foam. Attach lining or drywall to the top.
Without a frame
Prime the ceiling with a primer. Apply glue to the foam sheet and glue it to the ceiling. Treat the joints with foam.
Earlier, OBOZREVATEL told you how to insulate the doors in the apartment inside and outside to keep warm.
Subscribe to OBOZREVATEL 's Telegram and Viber channels to keep up with the latest developments.